Climate urbanism researcher honored with award for outstanding contributions to climate science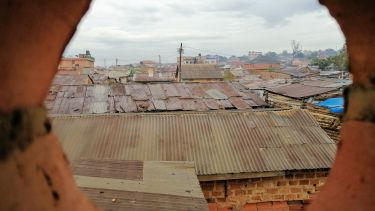 Professor Castán Broto, also associated with the Departments of Geography and Urban Studies and Planning, addresses the link between climate action and inequality, the conditions that shape what people can do and how, urban solidarity, and social innovation.
"The infrastructures we build in the coming decades will determine our capacity to mitigate carbon emissions and adapt to climate change. Climate action must address inequality, which drives vulnerability and reduces people's capacity to manage risks. Inequality also drives carbon emissions, which result from increasing consumption among affluent people rather than improvements in wellbeing," said Professor Castán Broto.
As part of her work, Professor Castán Broto highlights citizen-led responses to climate change, helping urban planners to design cities that are socially and environmentally fair. She works with other professionals and community practitioners and activists interested in giving citizens a say in environmental policy and planning. 
In her contribution to climate science, Professor Castán Broto is working on three research projects to address these issues.
Low Carbon Action in Ordinary Cities (LO-ACT) 
Citizens in informal settlements develop 'mundane' innovations that respond to their concerns, such as recycling systems or business models for social enterprises. LO-ACT will map these mundane responses to climate change in rapidly urbanizing areas in Africa, South Asia, and Southeast Asia.
CESET (Community Energy and the Sustainable Transition) 
CESET explores the potential of community energy to accelerate inclusive and clean energy transitions in Ethiopia, Malawi and Mozambique.
KNOW (Knowledges in Action for Urban Equality) 
The KNOW project examines how working with citizens in co-production projects can advance equality.
"The AXA Award demonstrates the increasing relevance of the work we are doing within the Climate Urbanism theme at the Urban Institute." Professor Castán Broto said, "The Award emphasises the contribution of individuals, but my own research depends on the support and contributions of everyone in the team. My hope is that this Award will support a long-term, collective programme of research on Climate Urbanism."
The AXA Award for Climate Science is part of the scientific philanthropic initiative, the AXA Research Fund, that has awarded over 230 projects dealing with the environment and climate change since its inception in 2008. 

Find out more about Professor Castán Broto's research.
Read Professor Castán Broto's latest story.
More information about the AXA Research Fund www.axa-research.org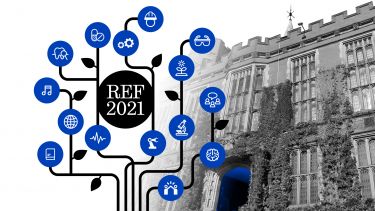 Research Excellence Framework 2021 results
The results demonstrate our research and impact excellence across a broad range of disciplines and confirm that our research is having a significant positive impact on lives across the globe.