Social science research makes a huge difference to our lives. It influences everything including our health and wellbeing, the economy, and the cities which we live in.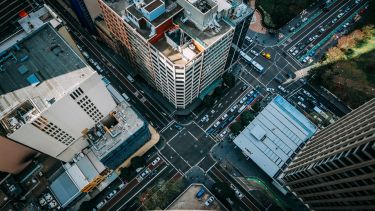 Off
The Faculty of Social Sciences has a longstanding reputation for delivering world-class research. Our research addresses the major challenges facing society and our ideas are leading academic debates internationally and shaping policy and practice across the globe.
Social scientists at Sheffield are breaking boundaries by working across disciplines and countries - with communities, businesses, policy makers and other groups to make a difference.
The reach of this research is truly international and lasting, helping us understand the world and the societies within it better, so that we can improve the lives of people.
Our research themes of Sustainable Growth, Inclusive Society, Wellbeing across the Life Course and Digital Society, and our flagship research institutes tackle some of the most pressing global challenges of our times, harnessing innovative methods to understand our world.
---
Research institutes
Our research institutes, including the Sheffield Institute for International Development, the Urban Institute and the Sheffield Political Economy Research Institute are working across sectors to make a difference.
Our research centres and institutes
---
Influencing policy
Our policy brief series, policy fellowships and annual policy commission, all translate cutting edge research into formats accessible to policy makers and practitioners, enriching our research and maximising impact, whilst building deeper and more engaged partnerships with strategic partners – locally, nationally and internationally.
---
Innovative methods and training
We are working with partner universities and organisations to enhance provision for doctoral and early career researchers through innovative training models.
Through research led-teaching, we pride ourselves on giving students the skills, knowledge, and the ability to discover and understand for themselves.  
Flagship institutes
The University's four flagship institutes bring together our key strengths to tackle global issues, turning interdisciplinary and translational research into real-world solutions.