Charline Sempéré awarded research funding from the International Labour Organization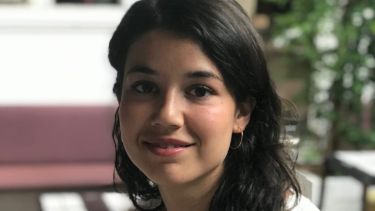 Charline is one of just 15 junior researchers who have been awarded ILO/IOM Fellowships and Seed Grants after 250 proposals in a global competition were received. The 15 researchers were selected to address knowledge gaps in the fields of child labour, forced labour, and human trafficking.
Awarded $10,000 USD to support her research project "Gender and Forced Labour: Understanding Women's Disproportionate Vulnerability to Exploitation in France's Domestic Supply Chains", Charline will conduct fieldwork in France in 2021-22. The findings from the research will be published by Charline in a report for the ILO and used to prepare new academic publications. 
The funding is part of the ILO project "From Research to Action: Using Knowledge to Accelerate Progress in the Elimination of Child Labour and Forced Labour". Charline will now be part of the ILO's growing network of specialists and interdisciplinary collaborators with a focus on child labour, forced labour, and human trafficking studies.
Charline's ESRC-funded doctoral research explores the role of gender power relations in the shaping of workers' vulnerability across supply chains in the global economy. The project investigates, from a Feminist Political Economy perspective, how and why women workers are disproportionally affected by labour exploitation across the supply chains of productive industries in France.