Dr Hannah Lambie-Mumford appointed as new SPERI Co-Director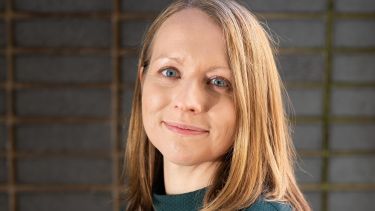 Dr Lambie-Mumford has been a core member of the SPERI team since 2014. She is currently Lecturer in the Department of Politics and International Relations at the University of Sheffield and Research Fellow in SPERI.  She is the co-lead of a large ESRC research project 'Food vulnerability during Covid-19' funded through UKRI's Ideas to Address COVID-19 rapid response fund and also holds a Leverhulme Research Fellowship to research the links between food corporations and food charity.
Hannah will take up the post of Co-Director in August 2021 and will work alongside Professor Colin Hay. Tom Hunt will continue to be an integral part of the Directorial team as Deputy Director.
Hannah's research focuses on the political economy of hunger, with a particular focus on emergency food systems and the role of public policy. Her work is at the forefront of the emerging evidence base on the growth of food charity in the UK and comparative research across Europe.
Hannah's research has been funded by the Leverhulme Trust, British Academy, Economic and Social Research Council (ESRC), Engineering and Physical Sciences Research Council (EPSRC) and the Department for the Environment, Food and Rural Affairs (Defra). Hannah's work has an applied focus and her achievements in knowledge exchange and impact have been recognised by the ESRC. In 2014 she won the first prize award for Early Career Impact at the ESRC's Celebrating Impact awards. She sits on the Food Standards Agency's Advisory Committee for Social Science and on Child Poverty Action Group's (CPAG) Policy Advisory Committee.
Her books include The Rise of Food Charity in Europe (2020, edited with Tina Silvasti) and Hungry Britain: The rise of food charity (2017). Further information about Hannah's research and publications is available here.
Prof Colin Hay, Co-Director of SPERI, said: "I am thrilled and delighted to be able to share this exciting news. Hannah's research is central to developing new understanding about the political economy of hunger and her applied work with policymakers is vitally important for shaping the public policy response. I am excited at the prospect of working even more closely with her over the years to come." 
Dr Hannah Lambie-Mumford, new Co-Director of SPERI, said: "SPERI is a world-renowned centre of political economy research. Since I joined in 2014, SPERI's research has shaped policy and economic practices across the UK and internationally, including facilitating evidence based change on forced labour in global agricultural production, embedding wellbeing in OECD country analyses and shaping the UK government's Industrial Strategy. SPERI's research on how contemporary economies work and the public policies which could achieve a more equal and sustainable society is more important than ever, and I am delighted to be joining the Directorship team. I am looking forward to working with Colin and the whole SPERI community in the continued pursuit of evidence-based answers to these vital – and increasingly urgent – questions."