Event: Beyond COP26: the political economy of net-zero | 17 November 2021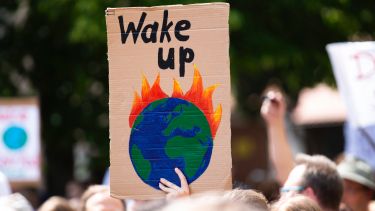 The goal of net zero emissions is now enshrined in UK law, and is being adopted by businesses, local councils and other countries. But what will it take to achieve it? What changes will be needed – in how we eat, travel and use energy? And who will bear the cost?
Chaired by Professor Michael Jacobs, this live panel discussion will bring together four experts from different viewpoints:
Bianca De Farias Letti, Senior Analyst at the Climate Change Committee 
David Symons, Director of Sustainability at engineering consultancy WSP
Paul Nowak, Deputy General Secretary of the TUC
Fatima Ibrahim, Co-Executive Director of Green New Deal UK
The event will take place on 17 November 2021 between 19.00-20.00 GMT. It will be followed by a Q&A with the online audience.
You can watch the event via the University of Sheffield Player.
Beyond COP is part of Understanding Society: the ESRC Festival of Social Science 2021. The event has been organised in association with the IPPR Commission on Economic Justice.