Leverhulme Early Career Fellowships: Call for Expressions of Interest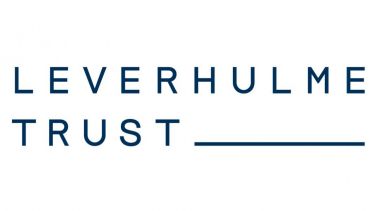 SPERI is an excellent place for early career scholars to begin their academic careers; it provides a vibrant and collegial intellectual environment, opportunities for mentorship and collaboration, and support for policy development and public engagement. We have worked with researchers in recent years to develop successful Fellowship applications.
SPERI's research agenda is available here. We welcome all proposals in the field of political economy, broadly defined. SPERI has four inclusive and interdisciplinary central themes to our research agenda: Capitalism, Democracy & the State; Finance, Debt & Society; Corporations & the Global Economy, and Labour & Decent Work. We are also therefore keen to hear from prospective applicants who feel their research particularly speaks to any of these themes. This call is open to all and we welcome proposals from female, LGBTQ, racial and ethnic minority, and international scholars, as well as those looking to undertake a fellowship on a part-time or full-time basis.
To express an interest, please submit a two-page outline of your proposed project and a CV (no more than 2 pages) to speri@sheffield.ac.uk by 5pm October 11th 2021. Applicants will be informed of decisions by November. We will then work with shortlisted candidates to develop applications ahead of the scheme's submission deadline of February 24th 2022.
If you have any questions or wish to discuss an application, then please get in touch with SPERI's Co-Directors Hannah Lambie-Mumford and Colin Hay.
The Fellowship
The awards are tenable for 36 months, and must commence between September 1st 2022 and May 1st 2023.
The Trust will support requests to hold the award part-time over a proportionately longer period for health-related reasons, disability or childcare commitments.
Up to £6,000 a year will be available for research expenses.
Eligibility requirements
Applicants must not yet have held a full-time permanent academic post in a UK university or comparable UK institution.
Candidates who have been, or are currently a Principal Investigator on a 3-year post-doctoral research project or equivalent are not eligible to apply.
All candidates must hold a doctorate or have equivalent research experience by the time they take up the Fellowship.
A candidate may submit only one application per year. Previously unsuccessful applicants may reapply.
Full details about the Fellowships can be found here: https://www.leverhulme.ac.uk/early-career-fellowships