Professor Gurminder K Bhambra
Faculty of Social Sciences
Professor of Postcolonial and Decolonial Studies, University of Sussex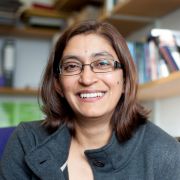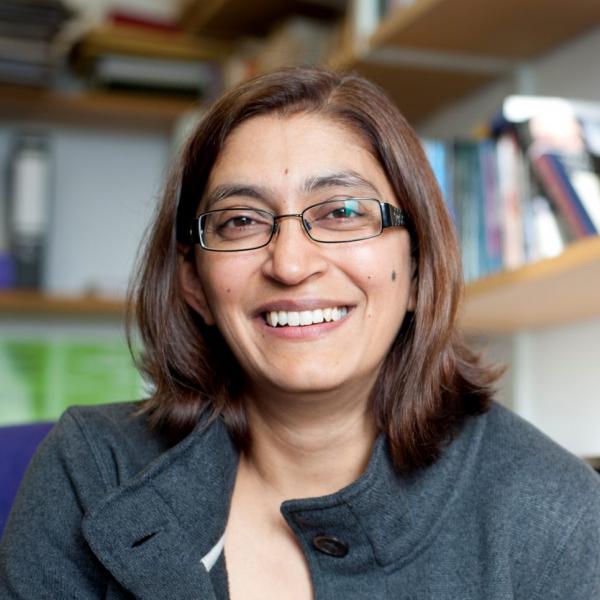 Profile

Gurminder K Bhambra is Professor of Postcolonial and Decolonial Studies in the Department of International Relations in the School of Global Studies, University of Sussex.

Professor Bhambra was previously Professor of Sociology at the University of Warwick and also Guest Professor of Sociology and History at the Centre for Concurrences in Colonial and Postcolonial Studies, Linnaeus University, Sweden (2016-18). In 2017, she was Visiting Professor at EHESS, Paris; in 2014-15, she was Visiting Fellow in the Department of Sociology, Princeton University and Visitor at the Institute for Advanced Study, Princeton. She has also held a Visiting Position at the University of Brasilia and is affiliated with REMESO, Linköping University, Sweden.

Her research interests are primarily in the area of postcolonial and global historical sociology, but she is also interested in the intersection of the social sciences more generally with recent work in postcolonial and decolonial studies. Her current project is on epistemological justice and reparations.

Her first monograph, Rethinking Modernity: Postcolonialism and the Sociological Imagination (Palgrave, 2007), won the 2008 Philip Abrams Memorial Prize for best first book in sociology. In challenging the dominant, Eurocentred accounts of the emergence and development of modernity, she put forward an argument for the recognition of 'connected histories' in the reconstruction of historical sociology at a global level. This argument for a global historical sociology can be found in her second book, Connected Sociologies (Bloomsbury, 2014).

She has co-edited five collections, Silencing Human Rights (with Robbie Shilliam, Palgrave, 2009); 1968 in Retrospect (with Ipek Demir, Palgrave, 2009); African Athena (with Daniel Orrells and Tessa Roynon, OUP, 2011), European Cosmopolitanisms (with John Narayan, Routledge, 2017), and Decolonising the University (with Dalia Gebrial and Kerem Nisancioglu, Pluto Press, 2018). 

She is Series Editor of the Theory for a Global Age book series. In 2015, she set up the Global Social Theory website to support students and academics interested in social theory in global perspective. She is also co-editor of the online magazine, Discover Society and Trustee at the Sociological Review Foundation. 

Further information about Gurminder and her research can be found here.