How to be an anticapitalist city in the 21st century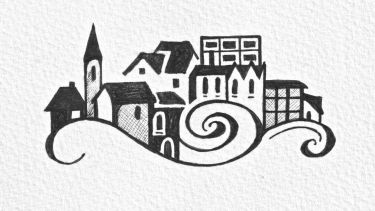 The goal of this gathering is to bring together pure theoretical scholarship, empirical evidence, policy analysis and creative thinking to discuss and initiate work to further less than capitalist and more than human cities.
Cities have become machines designed to build surpluses, finances and futures for the few. But there is now a popular hunger to connect research evidence and thinking to practices advancing majority citizen needs for a less alienating, more satisfying and humane urbanism. How can cities become less capitalist? 
There is widespread interest in how to build, manage and live in less than capitalist cities around the world. Far from being restricted to activists or critical theorists, the new ways of thinking that might help to diminish or stifle the core economic rationalities of today's urban economic, political and social life have moved centre-stage. From the frontline work of housing activists to the editorials of the financial press, from the small acts of civic organisations to the boardrooms of some major corporations, there is a sense of possibility and interest in what may lie beyond an indebted, socially fractured, anti-social, financialised, unsettled, profit-driven, insecure and privatised form of urban life.
Contributor's brief
The brief for contributors is deceptively simple – what does it mean to be a less capitalist city in the 21st century? What plans or designs, what forms of policy action and decision-making, what modes of concerted action or creative intervention on the basis of principle, evidence or action can be made?
The meeting is targeted at UK-based academics and independent scholars who have practical, empirical and theoretical contributions to make in relation to the key themes (see Call for Contributions) or others related to them.
The gathering will take place at the Department of Urban Studies and Planning, University of Sheffield, 5th and 6th July 2023. Selected participants will be able to register freely and the conference dinner will also be free to presenters. The meeting will run over two days and presenters and participants will need to organise their own travel and accommodation.
Where a case for financial support is made we will consider these and try to support participants. We can help presenters with suggestions for places to stay.
Deadline submission of contributions Monday 13th March 5pm
Notification of acceptance Monday 27th March 5pm
Submission of interventions Monday 5th June 5pm
Discussants allocated Monday 19th June 5pm
This event relates to our interrogations around Urban Riches, Infrastructures in Action and Co-producing Urbanisms and is led by UI Associate Rowland Atkinson in collaboration with Beth Perry, Jon Silver, Martha Mingay and Emma Mahoney. 
Read more and how to apply in our Call for Contributions here
 
Events at the University
Browse upcoming public lectures, exhibitions, family events, concerts, shows and festivals across the University.