Academic researchers in Urban Studies and Planning respond to the government's planning white paper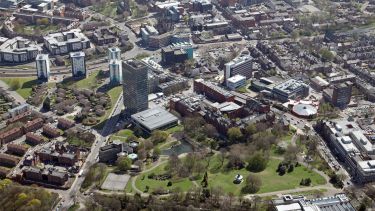 A group of academic researchers in the Department of Urban Studies and Planning have responded to the Government's formal consultation, drawing on their extensive research. They conclude that whilst the current system is not perfect and requires improvement, the proposals in the White Paper are based on three flawed assumptions:
1. It fails to appreciate that planning decisions are one part of wider processes of shaping urban and rural areas, that planning is not a significant 'block' on development and that other factors are more important in constraining housing supply and increasing prices.
2. It casts the planning system as principally a licensing system for housing, failing to address its wider potential to mitigate the climate crisis, create and sustain healthy places, address issues of mobility and transport, and its role in managing critical issues such as flooding.
3. It assumes that 'freeing' the market from the 'red tape' of planning will enable quicker and higher quality development.  Research has shown this not to be the case. Deregulation creates poor outcomes for people and the environment and there is a significant danger of storing up longer term problems if it continues.
Instead, our submission argues for a wider appreciation of the value of planning as a public activity. This requires greater recognition of the positive role planning can play in tackling the full range of issues that constrain housebuilding whilst maintaining a wider social and environmental vision. Planning reform should seek to restore public trust by increasing certainty about the benefits of good planning.
The group of researchers who have contributed are: