USP to welcome four new Research Fellows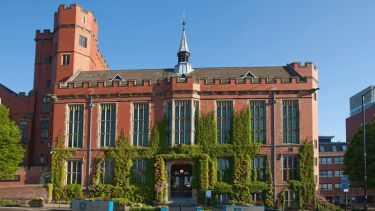 This includes three Leverhulme Fellows: Dr Thomas Verbeek, working on environmental governance with Dr Stephen Hincks; Dr Alex Baker, working on urban marginality with Dr Michele Lancione; and Dr Jay Emery, working on alienation in English towns with Ryan Powell.
The Leverhulme Trust awards 100 Research Fellowships across all academic disciplines each year. The selection of three candidates in the department is a remarkable achievement, and brings the total number of Leverhulme Fellows in the department to five, with Dr Sam Burgum and Dr Lindsay Sawyer having joined us in the past two years.
"It's very exciting to be joining USP at Sheffield in September," said Dr Emery. "My Leverhulme research will investigate working-class senses of alienation in the post-industrial towns of Grimsby, Rotherham and Mansfield, and I hope it will make a worthy contribution to the excellent work currently being done within the team."
"I'm excited to take up this fellowship position at Sheffield to pursue work on eviction enforcement," said Dr Baker. "The department and university have an outstanding reputation as a centre for critical housing research and I look forward to the chances for research development and collaboration ahead."
Dr Verbeek added: "I am very grateful for the opportunity to join USP and will use my fellowship to study Low Emission Zones from a combined social and environmental justice perspective. My research is timely in responding to the challenge of adopting environmentally sustainable policies that transform our cities without exacerbating urban inequalities."
USP will also welcome Dr Eric Hoddy, who has been awarded an ESRC Postdoctoral Fellowship, in order to support the further development of his PhD research on transformative justice. Dr Hoddy said: "USP is well known for its world-leading research and outstanding global impact. Its vibrant and dynamic research community make it an excellent environment for consolidating my PhD and building towards the next stage of my academic career. I am looking forward to joining the department in October." Dr Hoddy will work with Dr Paula Meth and Dr Stephen Connelly.
A world top-100 university
We're a world top-100 university renowned for the excellence, impact and distinctiveness of our research-led learning and teaching.