Dr Melanie Lombard
Department of Urban Studies and Planning
Lecturer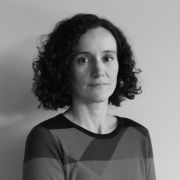 m.b.lombard@sheffield.ac.uk
+44 114 222 6926
Room D26, Geography and Planning Building
Full contact details
Dr Melanie Lombard
Department of Urban Studies and Planning
Room D26
Geography and Planning Building
Winter Street
Sheffield
S3 7ND

Profile

Following my first degree in Government from the London School of Economics and Political Science, I worked in the social housing sector for several years, in the grants and corporate affairs departments of the Housing Corporation, and as a housing officer for a major London registered social landlord.

This was followed by an MA in Planning Policy and Practice at London South Bank University, during which I carried out research in low-income neighbourhoods in Cali, Colombia on participatory planning in marginalised urban communities.

My PhD focused on the construction of place in informal neighbourhoods in a provincial city in Mexico, exploring the place-making activities that contribute to their consolidation as places in the city.

I completed my PhD in 2009, and joined the Global Urban Research Centre at the University of Manchester in 2010 as a temporary Lecturer in Urban Development.

From 2011-2013, I undertook postdoctoral research on land tenure, conflict and violence in two Mexican cities, funded by a Hallsworth Fellowship. From 2014-2016, I was Lecturer in Global Urbanism at the Global Development Institute, University of Manchester.

I joined the Department of Urban Studies and Planning as a Lecturer in September 2016.
Research interests

My research agenda explores global shelter inequalities through the nexus of residents' everyday constructive activities – often neglected by formal urban theories and practices – and urban policy.

Within this broad agenda, my recent research activity has focused on two core thematic areas: urban informality, and land conflict in cities.

Urban informality

The first area aims to examine different manifestations of informality in rapidly changing, diverse urban settings in support of formulating more appropriate responses, focusing to date on cities in Mexico, Colombia and the UK.

Building on research in informal settlements in Colombia and Mexico, more recently I have become interested in comparing informal housing practices across the global North and South, particularly in the context of austerity in Europe.

Land conflict in cities

The second area of my research explores the political economy of urban land conflict in cities of the global South, through a focus on causal factors, local vulnerabilities and policy responses.

I have focused on small-scale conflict that arises relating to land policies including tenure regularisation, based on research in Mexico. Current research plans to explore these issues in the post-conflict context of Colombia.

Research projects
Publications

Journal articles

Chapters

Book reviews
Teaching activities

I teach on the following modules:

TRP131, Making of Urban Places
TRP4012/6019, Governance and Participation in the Global South

TRP337, Undergraduate Dissertation

TRP470/628, Planning for Informality

TRP326, Values, Theory and Ethics in Spatial Planning
PhD supervision

First supervisor:

Patricia Schappo: Street markets as multi-purpose development strategies for urban environments

Aya Elsisy: Understanding Land Value through Investigating Redevelopment of Informal Areas in Egypt

Second supervisor:

Abdulla Difalla: Informality and segregation in Saudi Arabia
Selamawit Robi: Urban Developmentalism and Policy Integration: integrating urban and industrial policy in Hawassa, Ethiopia
Jakleen Al-Dalal'a (co-supervised with the School of Architecture): Rethinking public participation in Amman