Dr Michael Martin
Department of Urban Studies and Planning
Lecturer in Urban Design and Planning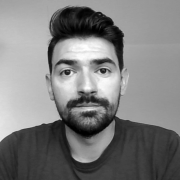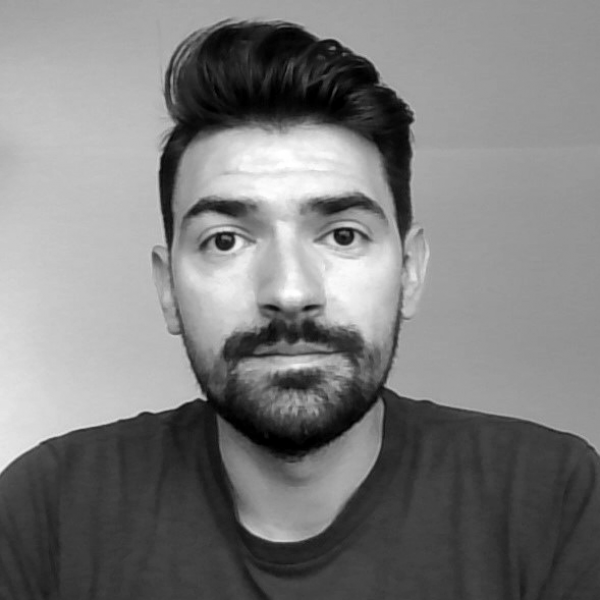 michael.martin@sheffield.ac.uk
+44 114 222 6184
D3a, Geography and Planning Building
Full contact details
Dr Michael Martin
Department of Urban Studies and Planning
D3a
Geography and Planning Building
Winter Street
Sheffield
S3 7ND

Profile

I joined the Department of Urban Studies and Planning as Lecturer in Urban Design and Planning in September 2021. I previously worked in the Department of Architecture, Design and Media Technology at Aalborg University as an Assistant Professor in Urban Design (2017-2021) and prior to that in urban design/planning consultancy in the UK.

I obtained my education from the University of Manchester. As an undergraduate, I studied urban planning before undertaking a master's specialism in urban design. My PhD, with an urban studies/planning emphasis, analysed the role of temporary uses in urban regeneration.

My research and teaching are concerned with a variety of phenomena associated with the design, planning and development of cities including, urban crises, austerity urbanism, vacant/previously developed land, urban regeneration and temporary use, child-friendly cities, children's place use and urban design/placeshaping processes.

I have undertaken research funded by charities, public bodies and local government in the UK and Denmark including the ESRC, Capital of Children/LEGO Foundation and the Henrik Frode Obel Foundation and published my results in leading international journals including Urban Studies, Planning Practice and Research, Town Planning Review and Emotion, Space and Society. Having practiced professionally as an urban designer and planner from 2012-15, I am acutely aware of the value of positioning my research and teaching in the context of contemporary policy debates and real-world challenges that demand cutting-edge approaches to the design, planning and development of cities.

I am Associate Editor of the interdisciplinary journal Urban Design and Planning (ICE) and an international member of the Urban Design – Transformation and Mobilities Research Group at Aalborg University.
Research interests

My research is international in focus and sits within the broad scope of urban design, urban studies and planning. To date, I have focused on inequalities resulting from urban crises in neoliberalised contexts, the inclusion and perspectives of marginalised stakeholders in urban regeneration programmes and 'co-creative' design processes, as well as the processes by which urban design operates and places are shaped.

Urban Crises, Regeneration and Temporary Use

My research in this area involves developing and applying different conceptual, methodological and analytical frameworks to understand contemporary urban regeneration and development processes and their impacts on land use pre/post the 2007-08 financial crisis – specifically, the emergence of temporary use as a focal response to weakened land and property markets in western cities after the recession.

It includes multi-scalar studies on: the role of temporary land use in urban regeneration; understanding the structural and spatial characteristics of temporary urban development in/between cities and utilising mixed methods to put forward statistical and geospatial analyses on temporary use.

Most recently, I have explored the emergence of temporary uses in response to the COVID-19 crisis, analysing how short-term experimental solutions can bolster urban resilience as well as how the current pandemic has revealed the presence of sophisticated and entrenched urban inequalities internationally.

Child-friendly Cities – Promoting Playful Places

This timely area of research responds to the recent reconceptualisation of children as active agents rather than passive objects in the design of the built environment and the burgeoning literature on participatory design involving adolescents and children in the 'co-creation' of cities.

My work in this area includes explorations of the recent fusion of knowledge from embodied cognitive science with the disciplines of architecture and design to discuss how designer-child collaboration can potentially influence placemaking and affordances for play in cities.

Recently, I have been engaged in collaborations with Innovation Centre Denmark (Shanghai) and Tongji University to explore urban childhoods and play in dense urban environments.

Applied Urban Design: Placeshaping Processes and Practices

Informed by urban design pedagogy and produced via a research by design framework, this area involves the study of the process by which urban design operates and places are shaped. It focuses on how context is utilised within these dynamics and puts forward 'contextually responsive design' as an alternative context-led design framework for practice/education.

My research explores placeshaping processes and practices internationally between the UK and Denmark. It attempts to address conceptual and methodological gaps in existing literature by developing an internationally tested framework on context-led placeshaping (processes, practices and governance) to inform more responsive urban design solutions, design education and practice.

---

I welcome applications for PhD research on topics related to any of my main research interests.
Publications

Journal articles

Chapters

Reports

Website content

Theses / Dissertations

Datasets

Other
Teaching interests

I am a professionally accredited planner and urban designer by the RTPI and Danish Society of Engineers (IDA) and have a passion for developing and delivering innovative, research-led teaching at undergraduate and postgraduate levels that promotes critical thinking, professional competencies and the development of reflective practitioners.

I specialise in teaching students the process, application and practice of contextually responsive urban design at multiple scales in the built environment. A co-authored monograph that details this approach is to be published by Routledge in Autumn 2022, entitled 'Applied Urban Design'.

I am a keen advocate of studio-based teaching in urban design and planning that promotes hands-on, student-led cultures of learning and skills development. I teach students the theory, process and application of design at a range of spatial scales from site (e.g. 1-2ha) to neighbourhood appraisal and masterplanning (15-35ha+) as well as at inter-city and city regional levels. I prioritise diverse teaching approaches beyond lectures and seminars, requiring students to participate in studio crits, student exhibitions, live client projects, the production of professional 3D models and the use of design software and immersive technologies including parametric design and eye-tracking. I have created and collaboratively developed freely accessible e-learning resources to assist students in the successful completion of design projects/coursework – e.g. Urban Design Toolkit.

In 2019, I was honoured to be awarded the Teacher of the Year by the Study Board of Architecture and Design at Aalborg University, Denmark (nominated by students). It remains one of my proudest professional achievements.
Teaching activities

I am a firm proponent of research-led teaching and learning in a bid to share, transfer and improve knowledge and awareness of contemporary urbanism challenges. In doing so I aim to foster independent, critical thinkers who can act as reflective practitioners and deliver positive professional contributions across the built environment.

Currently, I teach on the following modules:

TRP6423 Principles of Urban Design

TRP468 Development Planning

TRP628/470 Planning for Informality

TRP4408/6408 Advanced Software Skills in Urban Design

I also contribute to supervision on the modules TRP337 UGT Dissertation, TRP6406 PGT Dissertation and TRP6424 PGT Design Dissertation.