About our Research School
You will be joining one of the UK's largest and most successful research schools in the fields of Urban Studies and Planning.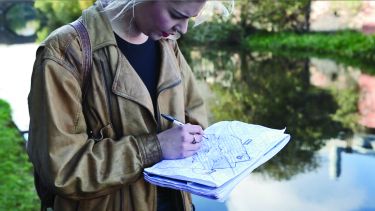 Off
The value of a Sheffield PhD can be seen in the rapidity with which graduates have obtained employment in a range of contexts including not just academia, but also local and central government and the charitable sector.
A dynamic academic community
The Research School is brought together as a community through a range of activities that continue throughout the academic year. This includes bespoke weekly training sessions in both semesters, presentations of research in progress, an enhanced support programme, and other events such as masterclasses from visiting academics, reading groups, and co-writing sessions.
Everyone's involvement in these activities is encouraged:  this enhances your own professional development, and maintains the strong ethos of mutual support that has underpinned the School's success.
An international learning environment
Students come from all over the world to pursue postgraduate research in this department.
International students currently comprise just over half of the over fifty doctoral students in the department, joining us from countries such as India, China, Korea, Syria, Mexico, Nigeria and Turkey and across the EU. This international diversity provides a rich learning experience for all students.
Many of our doctoral students undertake research in international contexts and make visits overseas to conduct research, participate in PhD workshops and attend conferences.
The department also has close links with a number of universities internationally, and the exchange of ideas within the Research School has long been enriched by the presence of visiting scholars from throughout the world.
These contacts are important as they enable students to challenge their ideas against the circumstances found in environments outside their own focus of study.