Evaluation of Rotherham's "Controlling Migration Fund (Phase 1)", funded by Rotherham Together Partnership, 2017-2019
In 2019 Dr Steve Connelly evaluated a community cohesion programme in Rotherham, South Yorkshire, funded by the UK central government's Ministry for Housing, Communities and Local Government with £1.3 million from the Controlling Migration Fund (CMF).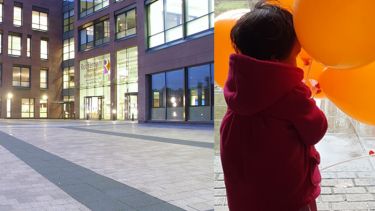 Off
Although the borough's ethnic minority population is well below the national average it is rising rapidly, with recent growth largely through migration from Eastern Europe. Rapid migration has placed demands on statutory and voluntary sector service provision, and there are ongoing tensions between the migrants and established White British and Pakistani/Kashmiri communities.
The programme was led by Rotherham Metropolitan Borough Council (RMBC), and had the broad goals of:
• positive effects on host communities/reduced pressure on services
• improved relationships within communities (i.e. community cohesion)
• improved relationships between communities and the local authority
• improved wellbeing (environmental, economic, social/family) for deprived communities
with a subsidiary objective of improving governance and inter-organisational relationships in relation to cohesion.
The programme comprised 25 projects, involving 9 distinct approaches to community cohesion: Working with key individuals; Providing advice; Training/education; Getting individuals together across communities; Financial support for community groups; Environmental projects; Increasing housing and environmental enforcement activity; Targeted state support to families and young people; Working with governance organisations.
There was clear evidence of valuable impacts, even in the short timeframe of the programme, on individuals, organisations and communities in Rotherham. Almost all the programme outputs were delivered, many targets were exceeded, and the services delivered were clearly meeting very real needs, in the context of huge demand.
The funds were used very creatively, supporting an impressively varied range of activities and a great deal of innovation, diversification and new capacity both in the local authority and in the voluntary and community organisations. The programme also enabled a great deal of learning, within organisations and at programme level, demonstrating what can be achieved and how to deliver effective and innovative approaches to cohesion in the future.
Download the Executive Summary [PDF]
Download the full Report [PDF]
The evaluation: using a Theory of Change approach
The evaluation was funded from Rotherham's CMF. Its principal aim was to support learning about "what works?" as well as demonstrating the impact of the Fund, and I therefore adopted a 'Theory of Change' approach, organised around the causal links between activities, effects on individuals and organisations, and broader social impacts.
The short and complex nature of the programme, and the largely unfavourable external environment (in which Brexit, austerity and local activities of the Far Right play a part) meant there was little chance of evaluable impacts on community cohesion at borough level. Visible change, especially in such an environment, will take more time and resources to achieve. A process-based approach to evaluation was thus particularly important to support the planning of future work.
The evaluation combined quantitative measures of immediate outputs and impacts (drawn principally from the delivery organisations' quarterly reports) with qualitative analysis of the mechanisms by which these plausibly contribute to the programme's broader goals (derived from interviews with project staff).
The Theory of Change was complicated, as each approach (or 'mechanism' in realist evaluation language) involved a separate logic model. 
Download the slides to see the full ToC and a presentation outlining the evaluation approach.