Mobility in the peripheries: a scoping project
New state-subsidised housing is being concentrated on the peripheries of cities of the Global South, often resulting in poor access to jobs and services for residents - a critical issue for urban inclusion and sustainability.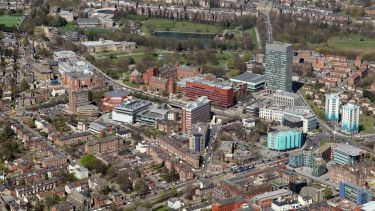 Off
Investigators
Plus
Prof Darshini Mahadevia (Ahmedabad)
Ass Prof Karen Coelho (Chennai)
Ass. Prof Sarah Charlton (Johannesburg)
---
The project
Peripheral locations attract such investment as land is cheaper, less afflicted by planning red-tape, and offers quick political gains, but do so at high cost to displaced or resettled residents, for whom poor location often compounds poverty (see Ibarra, 2016 on Mexico; Meth, 2017 and Charlton 2013, on South Africa; and Coelho et al., 2012 on India).
Mobility is a key concern: public and informal transport is often non-existent, sporadic, costly and sometimes unsafe, and movement patterns are highly complex (Charlton, 2013), yet existing knowledge is too scanty to form the coherent analysis of mobility in the peripheries needed to transform these locations' well-being and sustainability.
This project scoped out an understanding of the nature and experiences of mobility in the peripheries of cities in the global South following the movement of urban residents into 'formal housing' (usually state provided).
Using five recently-populated peripheral settlements in India and South Africa the project asked the following questions:
What forms of transport are evident in these peripheral locations and what kinds of journeys (length, destination, mode) are residents making?
What are the mobility challenges facing residents in this settlement and how is this differentiated for different residents?
How are these challenges shaping residents' livelihoods, sociability, security and well-being?
What, if any, opportunities exist for improving mobility?
Methods and early findings
Small teams of researchers in India and South Africa worked with the co-investigators identified above to gather data through a survey and through follow up interviews in five case study locations with selected participants. Some interviews were also conducted with key informants such as planners and community leaders.
A full project team workshop was held in Sheffield in August 2018 to share findings and progress analysis. This included research assistants Ziona Bharathi, Abhilaasha N and Fikile Masikane.
Discussions were also held off campus in the Bole Hills in Sheffield, and the Peak District National Park. Findings were presented at the annual Institute of British Geographers Conference in Cardiff the following week.
Our findings, drawing on initial analysis of the qualitative and survey-based data, point to a number of factors that shape the mobility experiences of people being rehoused in the periphery:
Absence and separation as household composition and daily movement patterns change.
Job constraints and economic stresses caused by relocation.
The costs and inconveniences of travel itself.
The impacts on safety and crime on people's freedom to travel.
Our further analysis will show how these experiences are differentiated among our respondents by gender and economic security: it will also explore how new travel challenges facing individuals after relocation have wider impacts on the social and economic mobility of their households.
---
Funded by:
HEFCE
Flagship institutes
The University's four flagship institutes bring together our key strengths to tackle global issues, turning interdisciplinary and translational research into real-world solutions.