About our research themes
We have an ambitious interdisciplinary research agenda which is driven by the need to examine how knowledge about the world is turned into actions designed to make it a better place.
Across the department our research is characterised by critical engagement at the interface between theory and practice. We work extensively with non-academic organisations and with a range of international partners and funders.
We seek to address the major challenges facing society today; to inform and engage in key debates; and shape and influence policy and practice. We also place an emphasis on methodological innovation, with particular strengths in methods of co-production and GIS analysis and data visualisation.
We play an active role in a range of research centres and institutes.
Research themes and topics
Urban inequalities and social justice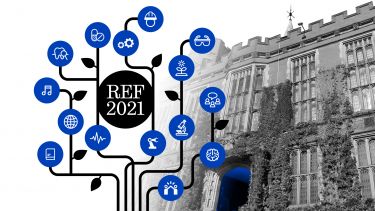 Research Excellence Framework 2021 results
The results demonstrate our research and impact excellence across a broad range of disciplines and confirm that our research is having a significant positive impact on lives across the globe.