Degree with Employment Experience
Undergraduate students can switch to a Degree with Employment Experience.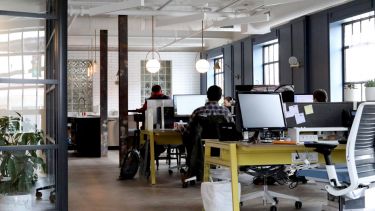 An undergraduate Degree with Employment Experience includes a placement year which will last a minimum of 38 weeks. This provides an excellent opportunity to apply what you've learnt in your course and gain invaluable workplace experience, enhancing your employability prospects once you graduate. Placements are not guaranteed but as a department we will do everything we can to help you secure one.
For BA Geography and Planning or BA Urban Studies students the placement year will take place between your second and final year.
For MPlan Urban Studies and Planning students the placement year will take place either between your second and third year or between your third and final year. 
The successful completion of your placement will change your degree title to recognise this e.g. 'BA Urban Studies with Employment Experience'.
Further information on Employment Experience opportunities
Application process 
Rather than applying for a Degree with Employment Experience through UCAS, you apply for your standard course and then transfer onto the Degree with Employment Experience once you have secured your placement.
Fees
Students pay a substantially reduced fee to the University during their placement year. You can undertake a placement within the UK or internationally.
Support
Students are required to source their own placements, but our Employability Manager will remain in contact with you throughout your placement year in order to ensure the placement runs smoothly. 
Placement examples
In previous years students have carried out placements with a variety of public and private sector organisations including:
Local planning authorities and private organisations in London and Cambridge
Private planning organisations in London
Transport for London
Local housing associations