Coach Cafe - alumni networking
Did you graduate in the last 5 years? Are you seeking support with your career and deciding your next steps? Get advice and be inspired by connecting with successful Sheffield alumni who want to help you.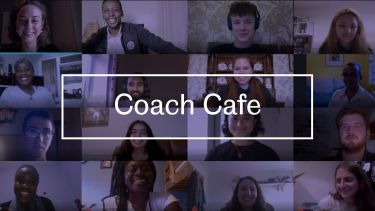 Join our virtual networking programme on 25 February 2021, 12:00pm - 2:15pm GMT
Coach Cafe is your opportunity to hear from fellow alumni who are further along in their career paths and have valuable experience to share with you. Our coaches graduated from departments across the faculties, and are working in a range of roles in different sectors, from finance to business, health, education, marketing, IT, engineering, the arts and more.
Whether you have a clear idea of your chosen career or not, our coaches can provide you with practical advice, an insider's insight into different career sectors, and an opportunity to develop your skills. 
What's involved? 
Get matched with three different alumni coaches for 30 minute slots, where you will take part in small group discussions

Hear about the different career journeys, get tips for success and ask the questions you want to ask

Finish with an informal online networking session with all of the coaches and other recent graduates

Make connections and build your world-wide network
How to apply?
All alumni who graduated in the last 5 years are eligible to apply

This programme is open to all UK, EU and International alumni

There are 125 spaces available, and will be allocated on a first come, first served basis
Complete this short application form before 5pm on 10 February 2021.