A lifetime supporting students - Monica Walker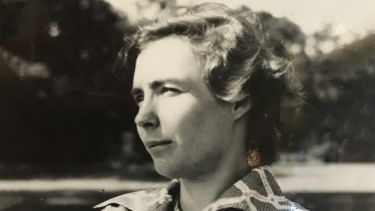 Just 12 years old when the Second World War broke out, Monica had first hand experience of hardship from a young age. She excelled at school and went on to study Maths at university, starting in 1945 after the war had ended. This was unusual in those days for two reasons – women did not usually attend university or study Maths, a subject dominated by men to this day. 
Monica's career went from strength to strength, and later found herself attending a mathematics conference in Edinburgh where she met Andrew Morris Walker. After marrying and having two children together, the couple moved to Sheffield when Morris got a job at the University where he stayed, becoming Professor in the Department of Probability and Statistics from 1968 to 1982. Monica also joined the University as a member of staff – first as a statistician and later (before her retirement) as a criminological statistician in the Faculty of Law.
Through their joint connection to the University as members of staff, and Monica's own successful studies, the Walkers recognised just how important education was. This is likely the reason that Monica and Morris wanted to afford the gift of education to as many students - both home and international - as they could. They decided the best way to do this was to leave the University a legacy gift in their will. 
Morris sadly passed away in 2010 and Monica seven years later, and it was their wish that their legacy could continue the good work they had started. Their gift set up an endowment fund which finances the A M and M A Walker Scholarships every year, and will continue to do so for many years to come. Countless students have benefitted from their generosity and have been given access to education which otherwise may not have been available to them - fulfilling both their and the Walkers' ambitions.
Monica and Morris enjoyed many adventures together – travel (Monica even helped to build a railway in Yugolavia in her younger days), walking, gardening, music and reading. But it was their shared desire to help both UK and international students find a way around financial hardship, and to enable those students to have an adventure of their own, that will be their parting gift to the institution that meant so much to them.
If you would like further information about leaving a gift to the University in your Will, please contact the University's Legacies Officer, David Meadows, by phone on 0114 222 1073 or by email at d.meadows@sheffield.ac.uk.