Sheffield students' charity bid for Christmas number one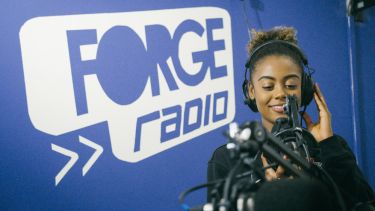 Forge Radio, the University's student radio station, has secured the rights from the Band Aid Charitable Trust to release the single in time for Christmas, with the organisers hoping that the single will become a Christmas hit.

The station gained permission to record a cover version from Bob Geldof's charitable trust after months of negotiation and have signed a contract with Ditto Music to sell the song online.

Presenters from the radio station along with singers from the University of Sheffield Singing Society and musicians from the Music Players Society have recorded the song at a studio in Sheffield over the past couple of weeks. This has been made possible thanks to support from Remedy Recording, who have offered their professional services free of charge.

The single will be released onto online stores such as iTunes during the first two weeks of December, with all proceeds going to the Band Aid Charitable Trust which helps to relieve hunger and poverty in Ethiopia and the surrounding countries.

Ben Kennard, Station Manager at Forge Radio, said: "It's amazing that the Band Aid Charitable Trust has given us permission to re-record the song, as they get plenty of similar requests.

"At Forge Radio we wanted to do something for charity and thought that recording the Band Aid song was a great way of making a lot of money for good causes through music.

"We hope staff and students from the University and the local community will help us in our quest for the number one spot and at the same time support the Band Aid Charitable Trust."