Born in 1923. Died in 2022 at the age of 99. Former member of staff at the University.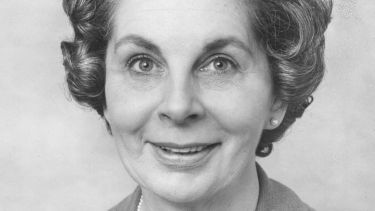 Dorothy joined the University as Assistant Accommodation Officer in 1967, becoming
Accommodation Officer in 1969, a position she held until her retirement in 1983. Her
years working at the University and the friends she made here were dear to her heart.
Many of her then colleagues and friends will have passed on but there will be many
members of Alumni who will remember her help with accommodation matters when
they were students.

Dorothy was a Sheffield girl, born at Hunters Bar in 1923, her father being the local
master baker. She left Sheffield in 1944 to join the FANY training at Bletchley Park.
She returned to Sheffield briefly in 1951 after widowhood left her an unsupported
single parent.

Employment and remarriage drew her to Northamptonshire for a few
years before returning to live in Sheffield in 1958. She lived in the same house near
Endcliffe Park until she moved into residential care in Guisborough in 2012.