Dr John Molyneux obituary
Born in 1933. Died in 2021. Former Head of the Classical Studies Department at the University.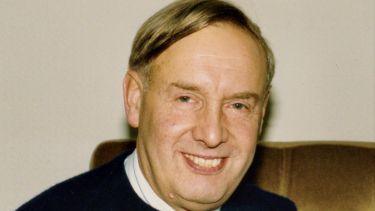 Off
After graduating from Liverpool Collegiate School, John Harold Molyneux won an open scholarship to read Classics at Christ's College, Cambridge between1951 and 1954. He graduated with a double first and won the Chancellor's Medal for Greek verse composition. His skill in Greek verse never deserted him; in retirement he could describe on a postcard in elegant classical verse a train trip in Greece.

After National Service John took up a post at the University of Sheffield in 1957 and, after a year as Visiting Associate Professor at the University of Victoria, Canada, he eventually became Head of the Classical Studies Department, before moving on in 1987 to the University of Nottingham, from which he retired in 1996.  As a staff candidate at Sheffield John wrote a doctoral dissertation on the historical background of the works of the poet Simonides. This work, later adapted and published as a monograph (Simonides, a historical study 1992), was John's major contribution to classical scholarship. He also published a series of articles on Greek and Latin literature.
John, fluent in modern Greek, took as much pleasure in modern Greek life and culture as in Classics. At Sheffield he supervised the Ph.D. of Stelios Hadjistyllis, and the two became firm friends, which led to a joint publication, A Companion for Students of Modern Greek (2006). 
John's wife Carole died on 9th December 2021. John and Carole are survived by their sons Neil and Howard and their families.
Obituary by Emeritus Professor James Roy, Department of Classics and Archaeology, University of Nottingham.