Born 1947, died 2008. Former Registrar and Secretary of the University of Sheffield from 1982 to 1998.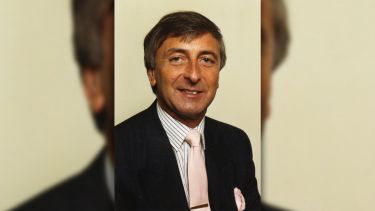 A man of exceptional ability and influence, he was previously Academic Secretary at the University of Liverpool, and earlier in his career was a speech-writer for Margaret Thatcher during a period of secondment at the Department of Education and Science. At Sheffield, he played a major role in raising the profile of the University at home and overseas, his panache and style ensuring that the institution had a competitive edge in the rapidly changing world of higher education in the 1980s and 90s.

In particular, he played a leading role in the development of the University estate and was highly influential in the international arena – establishing Sheffield as a premier destination for overseas students, developing links with foreign institutions and holding presentation ceremonies for graduates in their home countries.

Dr Padley made significant contributions in many other areas of the University: streamlining the central administration, establishing the country's first University Staff Training Unit, championing the appointment and promotion of women to senior posts, supporting the Union of Students in its many endeavours, and setting up the Department of Journalism Studies in the early 1990s.

He will be remembered as an inspirational leader who created a great sense of optimism, purpose and determination in all those around him.