Born 1948, died 2021. A former member of staff in the School of Mathematics and Statistics.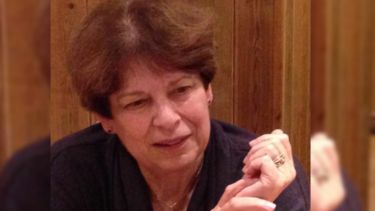 The University is sad to share the new that Dr Linda Nash, a former member of the School of Mathematics and Statistics, passed away in 2021.
Linda held the post of Executive Editor of the Applied Probability Trust (APT) journals between 1991 and 2013. Linda contributed greatly to the running of the Applied Probability Trust as well as engaging fully in wider Department of Probability of Statistics, now School of Mathematics and Statistics, activities.
The primary role of the Executive Editor is to oversee the peer review and publication of two world leading research journals, the Journal of Applied Probability and Advances in Applied Probability. Linda seamlessly kept track of many research articles at various stages of publication while liaising with Trustees, the Editor-in-Chief, over forty associate editors, hundreds of referees, and even more authors. Managing this process involves meticulous care as well as a great sense of diplomacy when communicating with sometimes disappointed and difficult authors. In addition to this editorial work, Linda had continued oversight of the APT office at large, including management of financial activities, legal aspects of the trust, and a whole host of other administrative tasks.
A key moment in Linda's time in the Trust was overseeing the journals pivot into a digital landscape. Linda's impeccable eye for detail allowed her to facilitate the APT joining many important global mathematical organisations such as JSTOR and project EUCLID.
Linda retired from her position in 2013, at which point the School and Trust held a joint retirement reception celebrating the work she has put into the Trust over the years. As part of this reception, presentations were made by Professors Daryl Daley (University of Melbourne), Søren Asmussen (Aarhus University), and David Applebaum (University of Sheffield.)
The impact Linda had on the Applied Probability Trust is a key factor in its continued success as it approaches its 60th birthday.