Welcome to the Class of 1991
Welcome to the Class of 1991's reunion page. Congratulations to our alumni celebrating 30 years since graduating from the University of Sheffield.
Thank you to everyone who got involved and sent memories and photos from their time at Sheffield.
Here is a video of some of the highlights we received, or if you look down at the bottom of the page, there is a slide deck of everything that was submitted that you can scroll through at your own pace.
Sheffield alumna, Helen Sharman became the first Britain in space. 
The WorldWideWeb went online
​​Bryan Adams spent 4 months at the top of the charts with the song '(Everything I Do) I Do It for You'.
The price of, in 1991: 
A pint of lager: £1.37
A loaf of bread: £0.70
A pint of milk: £1.28
A litre of fuel: £0.50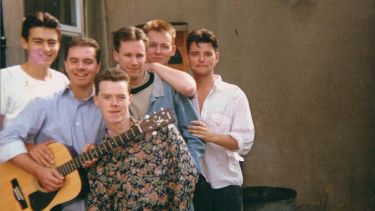 Our group from Sorby Hall in 1991 - we've remained friends since.
Dave McGee
(BSc Mathematics 1991)
I remember the pubs of Broomhill and Ecclesall Road, and the famous never forgotten Fat Cat. 10p bus fares. The end of Thatcher. I remember walking out my last exam and thinking – now what am I going to do?

I was born in a small cold northern fishing town, but I was Made in Sheffield
Neil Winkcup
(BEng Control Engineering 1991)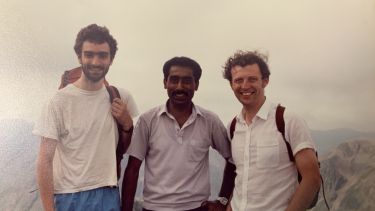 30 years! It's a long time ago now but they were the "Good Old Days".
Dr Khalid Hussain
(BEng Civil & Structural Engineering 1991)
Links