Welcome to the Class of 1996
Welcome to the Class of 1996's reunion page. Congratulations to our alumni celebrating 25 years since graduating from the University of Sheffield.
Welcome!
Alumna and Senator Wanda Thomas Bernard (PhD Sociological Studies 1996), has some words of welcome for the Class of 1996 as she shares her memories of Sheffield.
Thank you to everyone who got involved and sent memories and photos from their time at Sheffield.
Here is a video of some of the highlights we received, or if you look down at the bottom of the page, there is a slide deck of everything that was submitted that you can scroll through at your own pace.
Nelson Mandela visited the UK. 
The first cloned mammal Dolly the sheep was born.
The Spice Girls released their debut, Wannabe. 
The price of, in 1996: 
A pint of lager: £1.70
A loaf of bread: £0.72
A pint of milk: £1.44
A litre of fuel: £0.61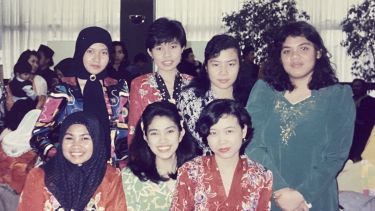 Eid Mubarak celebrations in 1996 at Sheffield University.
Noor Hazlin Desa
(BA Accounting and Financial Management 1996)
I came to Sheffield from France in 1995/96 as an Erasmus student. That year in Sheffield truly changed my life and brought me wonderful friends that I love. My English drastically improved as well!
Florence Estragues
(Erasmus - 1995-96)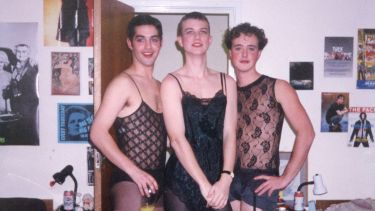 Pyjama Jump, 1993: Daniel, me and Rob in Earnshaw Hall, floor 2B.
Gary Garner
(BA American Studies 1996)
Links