The Department of Archaeology benefits from a number of grants and scholarships to support your learning or research.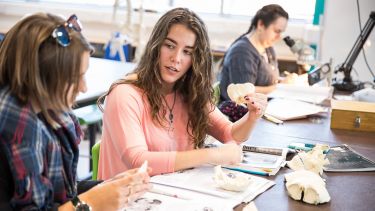 This page covers funding support specific to the Department of Archaeology. Visit the links below for general information on tuition fees and funding:
---
Undergraduate funding
Petrie Watson grants

Open to all students in the Faculty of Arts and Humanities, this fund awards grants of up to £750 for projects which enhance or complement students' programme of study, including such activities as:

taking part in a programme of study either in the UK or abroad
attending vacation courses, summer schools or masterclasses
attending a conference
taking part in a field school
undertaking research

Derrick Riley Fund grants

The Derrick Riley Fund was established in 1994 to foster and support the study of aerial archaeology by young scholars. It provides grants to undergraduate and postgraduate students in the UK and overseas to fund research and further training in aerial archaeology. A maximum of £500 will be available each year to be split between one or more awards. The grants will support students currently following a degree-level course to undertake either independent research involving aerial archaeology (including undergraduate and postgraduate dissertations) or training in aerial archaeology (for instance, attending a workshop, work placement or a conference). Eligible expenses include travel, accommodation, consumables and conference/workshop fees. Activities funded by the grant must be completed within the calendar year in which the grant is awarded.

Applicants should complete the application form and send it by email to r.johnston@sheffield.ac.uk. A reference is also required in support of the application. This should be written by someone who can comment on the quality of the applicant's academic work and the value of the project. The yearly deadline for applications is 1 March. Applications received after this date will not be considered until the following year.
---
Postgraduate funding
White Rose College of the Arts and Humanities (WRoCAH) Studentships and Scholarships

The University of Sheffield is part of the AHRC-funded White Rose College of the Arts and Humanities (WRoCAH) with the Universities of Leeds and York. Each University in this network offers WRoCAH masters studentships for students undertaking taught or research-based masters programmes, but who aspire to complete a doctoral research degree on successfully completing their masters. Find out more and how to apply here.

Fulbright Scholarship

The University of Sheffield is a recognised institution for the Fulbright Scholarship. The All Disciplines Award can be applied to any master's or doctoral degree at any recognised UK university, as well as for independent research projects. Find out more.

Wellcome Trust Masters Awards

Suitable only for applicants to the MSc Osteoarchaeology and MSc Human Osteology & Funerary Archaeology programmes

Further information is available on the Wellcome Trust website

The Marek Zvelebil Scholarship for Human Osteology and Funerary Archaeology

A £1,000 scholarship providing support to an excellent UK / EU /Overseas student applying to study for the MSc Human Osteology and Funerary Archaeology. The scholarship is named in honour of the late Professor Zvelebil, who began his career in Sheffield as a BA Archaeology student and was an influential member of academic staff from 1981 until his death in 2011.

Applicants who hold an offer of a place to study commencing 28 September 2020 by 1 August 2020 will be automatically considered for this award.  The successful candidate will be contacted in early September.

Andrew Sherratt Fund (paused for 2020/21)

This fund assists current postgraduate students carrying out research in Old World Prehistory, from academic institutions anywhere in the world, to travel or gain access to resources that would otherwise be unavailable to them. Grants of up to £1,000 are awarded. Note: Due to COVID challenges applications have been paused for 2020-21, the Andrew Sherratt fund will be available again for the academic year 2022-2023

Marshall Scholarships (US citizens only)

Up to 40 scholarships are awarded each year, covering tuition fees and a stipend plus other benefits. Visit the Marshall Scholarships website

The University of Sheffield Postgraduate Scholarships

Full and partial scholarships available for UK, EU and International Students. Find out more.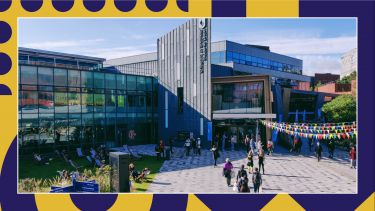 Advance Register for Clearing
We have places on our undergraduate courses this autumn. If you've already got your results you can apply now, or if you're still waiting for results get your name on the list by advance registering.