Get in touch with us and find out more about our work or how to partner with us.
BRISTT has a reputation for producing high-quality, high-impact research. We are always keen to engage with new partners and clients to develop new collaborative projects or undertake commissioned research and evaluations.
Email
Get in contact with BRISTT's directors.
People
Get in touch with our research leads.
Social media
Find us at:
Sheffield University Management School
The University of Sheffield
Conduit Road
Sheffield S10 1FL
United Kingdom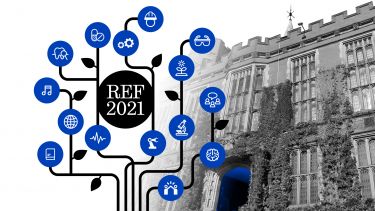 Research Excellence Framework 2021 results
The results demonstrate our research and impact excellence across a broad range of disciplines and confirm that our research is having a significant positive impact on lives across the globe.