How has Covid-19 impacted arts and cultural fundraisers?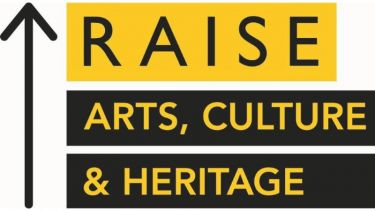 A new study, a collaboration between the University of Sheffield and the Chartered Institute of Fundraising (working with its Cultural Sector Network and RAISE programmes), aims to help arts and cultural fundraisers and organisations by gathering information about the impact of Covid-19 in order to inform government policy and future support for fundraisers. The project is under the direction of Dr Marta Herrero in collaboration with the Institute of Fundraising, and colleagues in the Department of Sociological Studies (UoS) and the University of Kent. The researchers have released a survey to collect information on how the pandemic has impacted arts and cultural fundraisers and are currently seeking survey participants.
Dr Marta Herrero, Lecturer in Cultural and Creative Industries, said: "Our aim is to help arts and culture organisations fundraise most effectively under challenging and uncertain circumstances due to Covid-19. We seek to gather quantitative data to inform the provision of targeted support to the fundraising profession, including the delivery of skills development training. The project also seeks to inform government policy on how best to allocate financial resources to support fundraising in the arts and cultural non-profit sectors.  The research project seeks to generate four types of data via a survey delivered in collaboration between IoF and UoS (SUMS): demographics; impact of Covid-19 on fundraising and strategic decisions within organisations; effects on financial impact and fundraising performance, including turnover; views on the future and levels of job satisfaction."
Participate in the survey
The survey asks asks for your views as an arts and cultural fundraiser, as well as information on your organisation's strategic decisions and income and should take no more than 25 minutes to complete. The survey will close on 14 August.