Professor Rothman awarded IChemE medal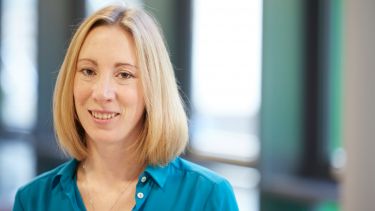 Professor Rothman and her co authors have been awarded the medal for their paper: Many Happy Returns: Combining insights from the environmental and behavioural sciences to understand what is required to make reusable packaging mainstream. Sustainable Production and Consumption
The paper looks at the re-use of packaging and explores reusable packaging systems. By keeping packaging material in circulation for as long as possible, reuse systems could reduce the environmental impact of plastic. The IChemE committee felt this paper has the potential to stimulate discussion, a key criterion for the Hutchison Medal. The committee were unanimously in favour of awarding the Hutchison Medal for this paper.
The Hutchison Medal recognises an author for a contribution to the literature that has stimulated debate within the chemical engineering community.
The medal is named in memory of a past president of IChemE, William Kenneth Hutchison, who used his research chemist background to ensure that the latest advances in research found practical application in the gas light and hydrogen industry where he made his career.
The Hutchison Medal is awarded to provide recognition and encouragement to authors who put much time and intellectual effort into the production of papers covering practical or less technical topics. Hutchison Medal candidates usually come from the journals. 
Suitable papers are shortlisted by the editors of relevant IChemE publications and are assessed by the Publication Medals Committee, who recommend a winner to the Medals and Prizes Committee for approval.
Flagship institutes
The University's four flagship institutes bring together our key strengths to tackle global issues, turning interdisciplinary and translational research into real-world solutions.