Covid-19 Impact on Venues and Events
Sheffield and South Yorkshire are home to a vibrant, interconnected cultural sector. This has an immensely positive impact on the region's economy, its ability to compete nationally and internationally, and the quality of life enjoyed by its residents.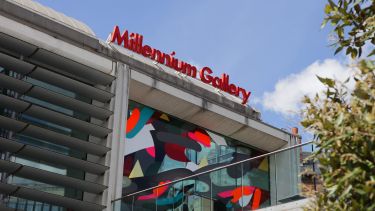 Off
Read the full report "The Impact of Covid-19 on Arts Organisations and Venues in South Yorkshire" here.
We conducted four online surveys with 40 participating organisations during the period October 2020 to September 2021. A summary of the data on the true financial implications, the impacts on jobs and livelihoods, and the experiences of those who sought to keep venues and events alive is presented here.
---
Headline findings
Covid-19 closures and reopening plans
In the first survey, eight organisations were closed as they were no longer financially viable and were not able to deliver their normal kinds of activity. 
Reopening in Covid-19 required a fundamental shift in modes of working, including multiple performances on the same day, no intervals, timed entry to museums and galleries, and extensive use of outdoor space. 
Further barriers included uncertainty around changes in restrictions, audience attendance, and whether government restrictions ensured public and staff safety. 
Engaging audiences
96% of expected audiences were lost between March and September 2020 and 1.6 million fewer people engaged with the 40 participating organisations. 
Historically, organisations expected 5,000-6,000 audience members per month during October - December 2020 and January - March 2021. While some audiences remained in October - December, audience figures for January-March are negligible, with an average of just 51 people engaging with each organisation.
Whilst still 22% lower than pre Covid-19 levels, a cultural sector reopening saw a 34% increase from lockdown figures in April - June 2021: 10 organisations reached 47,070 audience members.
Digital or remote arts activities developed rapidly, and 29 organisations (73%) reported providing remote or alternative content for their audiences and visitors during the pandemic e.g., online festivals (with live-streamed and pre-recorded events), physical installations in public spaces, virtual tours, the launch of record labels and YouTube channels, use of social media to continue conversations with audiences, Zoom workshops, rehearsals, classes, tutoring and mentoring, drive-in events, garden gigs, zines, books, podcasts and postal projects. 
Yet, for some, it was not a viable option in what had become an oversaturated market. New content must be engaging and of high quality to stand a chance of cutting through the noise.
For at least six organisations, digital and remote content was only temporary during the pandemic. However, others had plans to produce all future events or exhibitions as a hybrid digital and in-person activity, noting the potential for far greater audience reach through their online offering.
Financial impact
88% decrease in ticket sales and income from venue entry between March and September 2020: an average income of just £6,478 per organisation.  
Auxiliary spends from on-site shops, refreshments and merchandise lost £3,846,767 in sales, a 92% reduction or £96,169 lost on average per organisation. 
Survey 3 revealed varied levels of philanthropic giving since March 2020. 25% of organisations saw an increase in donations, whilst others saw a drop in public donations attributed to decreased visitor numbers and a lack of willingness to donate for online content. 
Organisations lost half their expected turnover between March and September 2020, amounting to a loss of £10,391,827 or £259,796 per organisation.
Staffing
In March – September 2020, the 40 responding organisations employed 631.9 fewer FTE staff than in the previous year, an average of 15.8 fewer FTE staff per organisation. 
The number of freelancers employed dropped by 83% from 1,324.9 in March – September 2019 to just 226.8 in March - September 2020.
By June 2021, the work available to freelancers had also not recovered to anything like pre-pandemic levels, with organisations hiring an average of just 0.7 freelancers in April - June 2021.
In both Survey 1 and Survey 2, around 55% of participating organisations had sought to provide support for freelancers, including making projects happen to give freelancers work, finding them alternative work, paying them for cancelled projects, and using the furlough scheme wherever possible. 
Emergency financial support
In Survey 1, 33 organisations had applied for funding (82.5%). Of the seven organisations who did not, either their financial situation was not dire enough to be eligible to apply, or they slipped through the cracks.
Surveys 3 and 4 revealed the furlough scheme was accessed the most and half said it had been essential for their financial stability. The end of the scheme was not perceived as a concern providing restrictions were lifted and they were able to operate as normal. 
Organisations were grateful to receive funding, but reported that the amount of work involved differed enormously between applications, and was a drain on resources especially when so many staff were furloughed. 
14 participating organisations received Cultural Recovery Funding totalling £1.4 million, likely to be an underestimate owing to challenges in interpreting the data and attrition in later surveys. 
Organisations found the Arts Council England funding application portal to be a source of stress and frustration, as did freelancers in Study 3 of this project. 
19 organisations reported having been unsuccessful in funding applications over the course of this study (47.5%), including six unsuccessful applications to the Cultural Recovery Fund, four unsuccessful applications to the Arts Council Emergency Fund and four unsuccessful applications to the Arts Council Grassroots Venue funding. 
26 organisations (65%) reported gaps in funding, and eight organisations (25%) highlighted the lack of financial support available for freelancers who did not qualify for SEISS. 
Broader support
A more joined-up approach at a local and national level was requested, with opportunities to collaborate, compare notes and publicise events and activities together.
Organisations had strongly mixed opinions on whether the arts had been a priority in Covid-19 recovery nationally, and the extent to which organisations have felt supported by the local council in South Yorkshire. Some organisations were impressed at the resilience and creativity of arts organisations in the region, whilst others felt they had been left to fail. 
Looking to the future 
We asked respondents to Survey 1 whether there were changes to governance that would help their organisation to thrive. Responses included many comments about funding structures and commentary on the lack of clarity in lockdown rules. 
Organisations wanted improvements in access to funding, especially for those who had not had received state funding before. For some, this was the first time they had attempted to access arts council funds, and as described above found the process incredibly hard to complete. Participants also had specific changes that they wanted to see for Covid-19 emergency funding in order to stop so many organisations slipping through the cracks. 
Respondents wanted clearer guidance on Covid-19 safety regulations and forewarning when rules were set to change so they had time to plan ahead. 
Finally, five respondents wanted a change in local governance of arts and culture to make licensing easier to navigate and to be able to make use of more spaces in the city.

If you have questions or would like to be involved in the research please contact Professor Vanessa Toulmin (v.toulmin@sheffield.ac.uk).
Events at the University
Browse upcoming public lectures, exhibitions, family events, concerts, shows and festivals across the University.