COVID-19 Impact on Venues and Events
Sheffield and South Yorkshire are home to a vibrant, interconnected cultural sector. This has an immensely positive impact on the region's economy, its ability to compete nationally and internationally, and also on the quality of life enjoyed by its residents.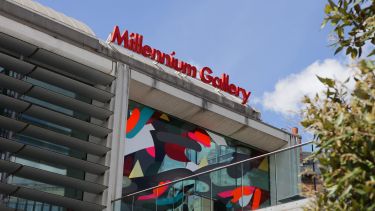 Our research on venues and cultural events will generate the evidence needed in the short term, to appreciate the real impact of the pandemic for people and places, and beyond that to plan for recovery. Data on the true financial implications, the impacts on jobs and livelihoods, and on the experiences of those seeking to keep venues and events alive will be presented here as it is generated, on a month-by-month basis.
Our first venues and events survey covered the period from the first lockdown up until the end of September 2020. 33 responses received so far provide rich insight into the challenges that organisations have faced.
Key interim findings
On average footfall was down more than 92% on expectations over the period – organisations had collectively expected to engage 1.4m people and in reality engaged 50k
Collectively organisations had projected a turnover of £10.3m for the period, in reality collective turnover was just under £2.5m – the average drop per organisation was more than 61%
In the month of September the organisations collectively had 183 fewer direct employees and engaged 401 fewer casual/freelance staff than they did in the same month in 2019
Significant extra costs attended opening and operating under social distancing restrictions, as such more than a third of venues that were closed when they completed the survey could technically have been open
26 organisations had applied for funding of one sort or another, whilst 15 of these had been unsuccessful on some counts only one had received no funding at all. Experience of and/or assistance with applying for funding was seen as key to success; organisations that lacked this report feeling confused and disadvantaged
Whilst funding had been a lifeline for many it was felt that more could be done – particular gaps in funding were identified for nightclubs, smaller venues, DIY organisations/spaces, freelancers, theatre companies and those without a physical presence
Over half of respondents had stopped community engagement/education programmes; a quarter had devised new projects, whilst only 9% of projects had gone ahead as planned. Comments suggest that impacts could be significant on certain groups, especially young people
60% of respondents offered remote or alternative content, frequently with marketing/maintaining profile in mind and not necessarily as a revenue creator. Beyond financial constraints other limitations existed around ability and resource: technical for online content and spatial for those events that might be moved outdoors
Data is currently being collected for our second survey, covering Oct-Dec 2020. A comprehensive report will be produced in due course.
Sheffield City Region has shown that in "normal times" the cultural industries contribute £200m to the region's economy, supporting 6,500 jobs that contribute a further £170m. The impact on individual wellbeing is even greater, calculated at close to £1.2bn. Yet benchmarking data generated by the University of Sheffield and submitted to the DCMS Select Committee shows that the COVID19 pandemic poses significant risks to this.
The risks to the sector are widely acknowledged, but research that focusses on the national picture and on narrowly economistic evidence can miss both how fragile place-based cultural ecosystems are and the significance of their potential collapse. 
As lovers of all of the wonderful things that make Sheffield such a great place to live, work, visit and study in, the impact of Covid-19 is particularly devastating. 49 per cent of leisure and cultural industries colleagues were furloughed in the Sheffield City Region and the very things that make our city a fantastic place are under threat. We hope our research can make a difference.

Professor Vanessa Toulmin

Director of City and Culture
The aim is to empower the cultural sector to speak directly to decision-makers and feed into policy-making. If a venue or cultural event dies the devastation flows out into a wider network of freelancers and suppliers, extending to the health and well-being outcomes of audiences and attendees. This has significant social justice implications, not least for young people who are simultaneously deprived of life-enriching experiences and access to the cultural capital that facilitates access to jobs and careers in the wider creative economy.
If you have questions or would like to be involved in the research please contact Research Associate, Dr Sarah Price (s.price@sheffield.ac.uk)
Events at the University
Browse upcoming public lectures, exhibitions, family events, concerts, shows and festivals across the University.