National Centre for Sports and Exercise Medicine (NCSEM)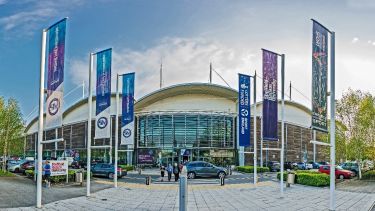 Off
One of London's central themes for the successful bid to host the 2012 Olympic games was a Legacy Plan that aimed to inspire people to take up increased levels of sport and physical activity focused on creating a lasting impact on health way beyond the 2012 games. The Legacy Plan has four themes: sporting, economic, cultural and environmental.
The National Centre for Sports and Exercise Medicine (NCSEM) is an Olympic Legacy project, formed as part of the Legacy Plan Commitment, it is a national collaboration with three hubs, one of which is in Sheffield. The NCSEM is focused on the design, implementation and evaluation of whole system approaches to increasing physical activity across the population.
The Sheffield hub
The University of Sheffield is one of a number of regional partners within Sheffield's NCSEM and a range of collaborative research projects support the aims of the Centre. Sheffield's NCSEM resources now include: NHS clinical and research facilities in three community leisure centres; a programme of conferences and seminars that bring together researchers with common interests to stimulate and support collaboration and a network of active researchers nationally and regionally in the field of physical activity and health.
Professor Liddy Goyder, Professor of Public Health in ScHARR and Director of Research for the NCSEM in Sheffield, has a major role, supported by both universities, in bringing together academics and research teams with NCSEM partners from the NHS and City Council, local business and community organisations to undertake collaborative research which advances our understanding of how we can best support people to be more active and supports the Move More strategy.
There are currently a number of PhD projects taking place as well as initiatives such as Move More and Active 10.