83 Freelance Arts & Culture Workers benefit from Sheffield-based small grants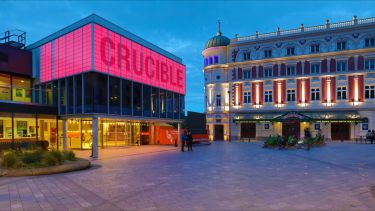 83 Freelance arts and culture workers based in Sheffield are benefiting from cash support to develop their creative and business practice, thanks to funding from Sheffield City Council and Sheffield Culture Consortium members including the University of Sheffield, Sheffield Hallam University, Museums Sheffield, Sheffield Theatres and Site Gallery. 
273 applications were received, for small grants ranging in size from £500 to £2000, to support Sheffield-based freelance arts and culture workers to adapt their businesses and develop their creative practice through research and development, training or upskilling and creating new work.
The fund was developed in response to a University of Sheffield survey of freelance arts and culture workers in Sheffield, which highlighted the huge impact the Covid-19 pandemic on those working independently in the cultural industries.  Many have seen a dramatic decline in work and loss of income from royalties, commissions, revenue and ticket sales as a result of the pandemic. 
When the scale of demand for the fund became clear, the funders found additional resources to increase the pot from £50,000 to £77,000.  This has meant that the original target of supporting 60 artists has been exceeded, and 83 have been able to benefit. 
Professor Vanessa Toulmin, Director of City & Culture at the University of Sheffield who is leading the UKRI project on the impact of Covid on freelancers, audiences and venues, said:
While this grant fund can only go a small way towards supporting Sheffield's freelance cultural sector, all the grant contributors are delighted to be able to offer this support and make a difference.  The evidence from the university's research project provided data to demonstrate need, and it is great to be part of a very practical response to the serious impact uncovered.  The Culture Consortium, City Council and University of Sheffield will continue to look for other ways to help freelancers in future.

Professor Vanessa Toulmin

Director of City & Culture, University of Sheffield
Thank you!  Being awarded the Sheffield freelance arts and cultural fund is empowering and will enable me to continue to introduce Sheffield to the artistic talent from marginalised and less visible communities, especially those from the African diaspora and refugees.

Recognition from notable local arts and cultural organisations in a city and sector that I have worked in for many years will propel me to do more.

Tchiyiwe Thandiwe Chihana

Successful applicant
This funding is a lifeline in a difficult time. It provides a bit of certainty in what has been a year of just trying to get by, month by month. Knowing I can afford to stay in my studio space and invest in some proper recording equipment means I can throw myself into the actual creative work of making my next album, which is all any artist wants to focus on!

Sarah Sharp / Tsarzi

Musician