How the written word can enrich our lives and the return of Off the Shelf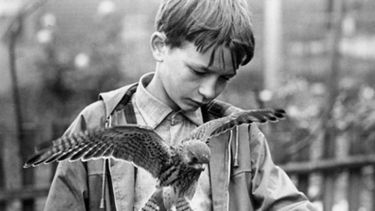 It never then ceases to amaze me that the alchemists that conjure these magical stories to life could actually be real life people that one could meet, hear and listen.
My first experience in meeting a real life author was in the shape of Alan Garner in Lancaster in the 1980s and his stories of werewolves, Merlin and strange happenings in Alderley Edge are still a highlight many decades later. This week Off the Shelf returns to Sheffield bringing the great and the talented of the written and spoken word to Sheffield.
With national figures such as David Suchet and David Baddiel appearing alongside local talent Henry Firth and Ian Theasby of BOSH! promoting their new book How to Live Vegan. Once again the festival is produced jointly by the University of Sheffield and Sheffield Hallam University and utilises the wide range of great venues that Sheffield has to offer.
---
With 180 events over three weeks we aim to bring a wide and diverse set of authors, covering topics that resonate with both the reading public of the city but also the radical and progressive zeitgeist that Sheffield has always demonstrated. Off the Shelf prides itself in giving a platform to all aspects of the diverse and rich society that is reflected in the spoken and written word.

Professor Vanessa Toulmin

Director of City and Culture
---
From feminist histories to the voices of Windrush to Johny Pitt's Afropean: Notes from Black Europe which challenges the idea that European is a synonym for white culture, the festival is rich in narratives from other cultures.
From storytelling to history, insect biography to graphic stories, this year we are celebrating the Norwegian Year of Reading bringing an international dimension to our programming.bnOne highlight is Women in Battle, a powerful illustrated account of the 150 year fight for equality by Norwegian author Marta Breen.
A fantastic series of talks, performances and screenings under the environment theme commences with Robert Macfarlane, winner of the Wainwright nature writing prize with Underland, a journey into the worlds beneath our feet. Curated by our colleagues and collaborators at Sheffield Hallam University, the range of topics showcased bring attention to the issues surrounding society today.
Ross Barnett talks about The Missing Lynx: The Past and Future of Britain's Lost Mammals and sustainability journalist Tim Smedley discusses Clearing the Air: The Beginning and the End of Air Pollution.
That impressionable book hungry child that was my younger self never imagined that working class backgrounds could be the setting for a novel but that all changed when I read the story of young Billy Casper.
In Working Class Voices we revel in Barry Hines' seminal work with a reading marathon of A Kestrel for a Knave. We invite South Yorkshire voices young and old to join us to read aloud those words that still resonate half a century after they were first published.
To celebrate the work of Barry Hines, Off the Shelf is delighted to extend its geographical spread to Doncaster, Barnsley and Rotherham with a series of events curated in association with the Great Place Wentworth and Elsecar project.
Working Class Voices is curated by the University of Sheffield's Dr David Forrest who writes that we must look to our writers to speak from and give voice to the margins.
Featuring a range of writers including Kerry Hudson, playwright John Godber and Danny Leigh with A History of Working Class Cinema, this curated strand moves us beyond the kitchen sink drama of the 1950s to the complexity of being a working class writer in contemporary Britain.
These are just a few highlights of the rich banquet that we have set in front of you and we hope that the next three weeks will bring the same magic and wonder I experienced when you encounter a favourite loved writer for the first time or discover a new storyteller to enrich your life.
My personal literary wish list will be enriched with an evening with the original Billy Casper, local boy Dai Bradley, for a special screening of Kes and an interview with the man himself.
At last I will be able to say "Come on Kes" to the young lad I encountered on screen in the 1970s and know many years later the magic of those words still remains.
A world top-100 university
We're a world top-100 university renowned for the excellence, impact and distinctiveness of our research-led learning and teaching.