Researchers at the University of Sheffield reveal costs of regeneration funding in England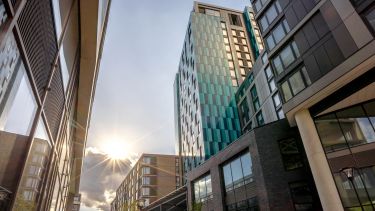 The researchers sought to answer where regeneration money was being spent and how effectively and efficiently funds were being allocated.  The team found that there were over fifty separate funds available, all with different criteria, available to five levels of government and another nineteen types of organisation. 
Whilst core regeneration funds such as the Levelling Up Fund and the Towns Fund were more likely to be allocated to places in the North of England, when a wider array of funds (including cultural funds) were included, London fared better, receiving the second highest amount of funding amongst the English regions.
The research, which included a survey of all local authorities and interviews with key stakeholders also sought to uncover how effective and efficient the processes of allocating and bidding for funds were for local government.  Due to the high number of regeneration funds that were competitively awarded, the research estimated that some £63m was spent by local government preparing applications that were ultimately unsuccessful.  Despite some government funding to cover these costs, over 75% of authorities said that these funds did not cover their full costs. 
The research also revealed that timescales for bidding and spending were often very tight, and restrictions on when money could be spent were causing problems in the delivery of many projects, particularly at a time of high inflation.  Finally, it concluded that whilst the current landscape of funding promoted spending on individual projects an alternative model of focusing on wider place-based interventions could deliver longer-term outcomes.
The research team made a series of recommendations, including for a full review of the costs of running competitive bidding programmes, and the need for more effective allocation of funding based on a distributed model in which bodies such as combined authorities could deliver funds according to clear criteria and locally-set priorities.
The project was funded by the Higher Education Innovation Fund and worked with the UK2070 Commission, with support from the Mayor of North Tyne, Jamie Driscoll, and IPPR North. 
The project team was led by Professor Malcolm Tait, with Dr Ruth Lucas, Dr Madeleine Pill and Dr Stephen Hincks, all at the Department of Urban Studies and Planning.