Dr Georges Kesserwani is awarded an EPSRC Early Career Fellowship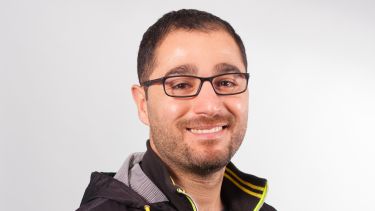 Dr Georges Kesserwani has been awarded an EPSRC Early Career Environmental Change Challenge (ECC) Fellowship, which will begin in October 2017. The ECC Fellowship is a new scheme to support the next generation of leaders in adapting to and mitigating climate change. 
Dr Isabel Douterelo from the Department was also awarded a Fellowship in 2015 to study new solutions for water engineering problems considering skills and tools from Microbiology and Genetics.
Dr Kesserwani has secured £1.91 million as one of the seven national awards. This will be an exciting and unique opportunity to embark on a five-year research journey to tackle challenges in the forecasting of flooding and to further innovate in the area by taking a mathematics-lead approach.
Working alongside scientists and mathematicians, the Fellowship will provide the opportunity to secure international leadership in this research area, and aims to deliver the thinking and innovation needed to transform flood forecasting to become more automatic and holistic.
It will involve a network of delegates from regulatory organisations, hydraulic consultancies, and representatives from the software industry, to ensure uptake.
Our league table rankings
Top 50 in the world and 7th in the UK according to the QS World University rankings by subject (2022).
8th in the UK according to the Complete University Guide (2023).
10th in the UK according to the Times University League Table (2023).