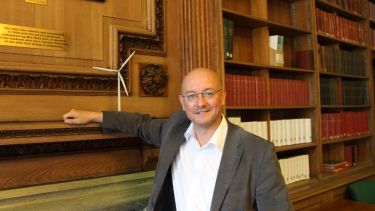 Congratulations to Prof Tyas and the rest of the Blast and Impact Dynamics team, whose "Mechanisms and Characterisation of Explosions (MaCE)" proposal has been successful.
The multi-disciplinary 4-year project, which has been awarded £1.26M of funding from EPSRC, will bring together blast engineers, high-temperature experimentalists, and energetic chemistry researchers.
They will be identifying the role of early-stage post-detonation chemical reactions between the explosive fireball and the atmospheric oxygen in releasing energy and investigate how this process affects the subsequent blast loading.
The data gathered in the project will allow a new conceptual blast model to be created based on novel experimental analysis.
This funding will allow the team to completely refurbish the existing "Characterisation of Blast Loading (CoBL)" apparatus, housed at the Buxton test labs, and perform controlled and repeatable blast tests to provide data for situations where, until now, direct measurement has not been possible.
Sufficed to say the team are very excited about getting MaCE started, and can only imagine the exciting and interesting discoveries that lie ahead.
Our league table rankings
Top 50 in the world and 7th in the UK according to the QS World University rankings by subject (2022).
8th in the UK according to the Complete University Guide (2023).
10th in the UK according to the Times University League Table (2023).