Professor Joby Boxall
PhD
Department of Civil and Structural Engineering
Professor of Water Infrastructure Engineering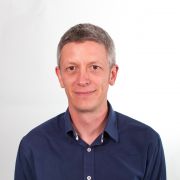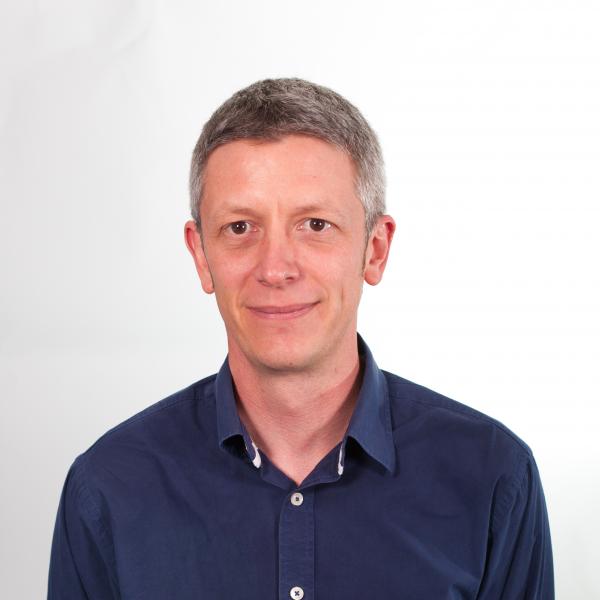 j.b.boxall@sheffield.ac.uk
+44 114 222 5760
Room E104a, Sir Frederick Mappin Building (Broad Lane Building)
Full contact details
Professor Joby Boxall
Department of Civil and Structural Engineering
Room E104a
Sir Frederick Mappin Building (Broad Lane Building)
Mappin Street
Sheffield
S1 3JD

Profile

My research protects public health and well-being through ensuring the quality of our drinking water and the resilience of our water supply networks.

Professor Joby Boxall

---

Professor Joby Boxall is Chair of Water Infrastructure Engineering.

He trained as a civil engineer, completing his undergraduate degree and his PhD in mixing and transport of pollutants in natural river channels, in the Department.

He is a Fellow of the Chartered Institution of Water and Environmental Management.

Joby's research is concerned with urban water (with a focus on water supply, distribution pipe networks in particular), and helps to protect public health and well-being through ensuring the quality of that supply.

He takes a multidisciplinary approach to ensuring the provision of sustainable water services in the face of global grand challenges such as population growth and increasing density, climate change and ageing infrastructure. Joby works to monitor water quality, such as discolouration or bacteriological issues.

He looks at the conditions inside our water pipes, including the biofilms in our water systems to ensure they don't harbour harmful bacteria. He also investigates contaminant ingress, where dangerous contaminants can enter pipes through leaks and be transported through the pipe network.

Joby's work aims to understand our hydraulics systems' behaviour by modelling networks and using physical flow measurements, to better predict where failures might occur and address quantity issues.

His work on leakage ranges from fundamental understanding of fluid structure ground iterations to novel artificial intelligence based software for leak detection that has been commercialised.

His core expertise is in hydraulic engineering, but he is known for integration and application of other disciplines to address major challenges. His interdisciplinary work ranges from applied microbiology to computer to social science. His leadership of the EPSRC Water Grand Challenges consortium is a flagship example of this.

Professor Boxall has taught a range of modules, from specialist masters levels modules on modelling water distribution systems, to core undergraduate modules on open channel hydraulics. He also pioneered innovative 'self-teach' open-channel flow laboratory classes.

Joby has held a number of important roles in the Department including being Head of Department from 2017 until 2021. He was also Departmental Director of Research from 2009 to 2014, where he led the 2014 Research Excellence Framework submission. 

Research Themes
Research interests

Joby's research focuses on the operation and management of water distribution systems, ranging from leakage, to water quality and asset management.

His long-running Prediction of Discolouration in Distribution Systems research is a leading example that has and continues to help water companies and their supply chain to deliver substantial service improvements in the supply of safe and wholesome drinking water through ageing pipe infrastructure, while delivering multi-million-pound savings.
Publications

Edited books

Journal articles

Chapters

Conference proceedings papers

Reports

Posters

Theses / Dissertations
Research group

SuDS (Sustainable Drainage Systems) and Urban Drainage

Water Distribution Systems and Infrastructure
Grants

The role of biofilms has been identified as a critical component in material layer development on the pipe walls of distribution networks.

---

The PODDS projects at the University of Sheffield have investigated and answered many fundamental research questions, steered by water company partners, leading to substantial impact.

---

The EPSRC-funded Grand Challenge Centre for Water, comprising 6 UK universities and 100+ industrial partners working in collaboration to develop the sustainable water solutions of the future and to accelerate innovation uptake across the water sector.

---

This research is developing a fundamental understanding of the microbial ecology of intermittently operated water distribution systems to inform operational or construction risk reduction strategies.

---

EPSRC Water Grand Challenge consortium that is undertake exciting and ambitious scientific and engineering research to develop the complex sociotechnical solutions needed to address key challenges facing the water sector up to 2065.
Potential PhD offerings

Unfortunately I am not seeking any PhD Students at this time, however please contact me if you are interested in doing a project in this area.