PhD student, Magnus Ross, talks about his experience of writing and submitting his first research paper.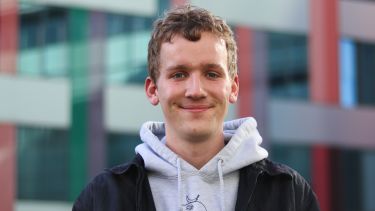 Recently I had my first ever piece of research published at a peer reviewed venue (the NeurIPS conference). This was a milestone I thought was a long way off when I started my PhD in September of 2020, and so I was delighted when the paper was accepted nearly exactly one year after, last autumn. The process was not an easy one, and involved more than a few long days (and nights!), but overall it was a worthwhile experience. In this post I'll chat about a few of the things that were challenging about the process, as well as what was most rewarding. I hope this might help anyone else who, like me, is at the start of their career as a researcher. 
Undoubtedly the most difficult part of the process was turning the ideas, equations and experiments that constitute the actual research, into a paper that is of publication quality, both in terms of the writing, and in its general look and feel. This involves many hours of painstakingly adjusting the alignment of diagrams, searching in a variety of obscure journals for any prior work that could possibly be interpreted as relevant by reviewers, and reading each sentence over 10s of times to make sure that you are making optimal use of the page limit. After all this however, it is a great feeling to have your research in a neat and distilled form which you can really be proud of.
For the conference, there were a number of other things that needed to be prepared in addition to the paper, which I was mostly unaware of when I started the process. This includes making a video presentation, a poster, writing detailed responses to each reviewer's comments, and making sure the code for the project was suitable for public release. All these tasks end up taking a lot of time and energy, which was often frustrating when I was busy with other work. 
The most rewarding part of publishing the paper has been the feedback (both negative and positive) that I have received from other members of the machine learning community. When I received the reviews for the paper, I was amazed to see that other researchers found the work valuable and exciting, and it was a real boost for my confidence. A number of conversations with researchers sparked by the work have led to plans for collaboration on new, related projects this year, which I am really excited about. 
Although the process of publishing my first paper was tough, it was, surprisingly, much more achievable than I had expected when I was an undergraduate, so my advice would be to go for it! Finally, I must also mention that I never would have been successful without the invaluable support of my supervisors, Mauricio Álvarez and Mike Smith, for which I am very grateful. 
You can read the paper here, or follow me on Twitter for updates on my research.
Find a PhD
Search for PhD opportunities at Sheffield and be part of our world-leading research.