Athena SWAN Silver Award win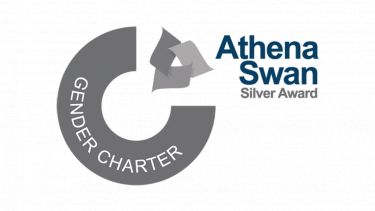 The Athena SWAN charter is a framework to encourage and recognise commitment to advancing gender equality within higher education. Our department has proactively engaged with Athena SWAN for over a decade, having gained our Bronze award in 2012, followed by our first Silver award in 2016.
This Silver renewal award recognises our significant efforts and successes in our ongoing mission to improve gender representation and diversity. Amongst the many achievements since our last submission, we have significantly grown our Sheffield Women In Computing Students society, and have also built up a thriving Women+@DCS seminar series to promote gender diversity amongst Ph.D. students and staff. We have also broadened the remit of our equality, diversity and inclusion (ED&I) committee to encompass factors such as race, neurodiversity, disability, and wellbeing.
Our new 2021 action plan is highly ambitious. We want to help to bring more school-girls into computing by supporting local initiatives in schools. We want to attract a more gender-balanced cohort of undergraduates and postgraduates, by enhancing our support for students (especially students who are not familiar with computing) when they join us and building an inclusive community to ensure that students are supported through to graduation and beyond. We will also ensure that we are inclusive by a range of measures, including the enhancement of  support for staff with caring commitments, fostering a Departmental culture that encourages a healthy work-life balance, and enhancing our support for menopausal staff. 
We strive to create an inclusive culture in the Department of Computer Science, and values of equality, diversity and mutual respect are core to our identity as a department. This Silver Athena SWAN Award renewal is a reflection of the dedication of our staff and students to create a welcoming and supportive place to work. 

I would like to thank our team, led by our ED&I Director Dr Neil Walkinshaw, for all the work that has gone into this application. We were fortunate to start from such a strong action plan in the 2016 application, and I'm grateful to Dr. Heidi Christensen who led that submission. Many thanks to our Deputy ED&I Director Professor Aline Villavicencio, the members of the ED&I Committee, and our three departmental ED&I working groups, along with the many other staff who responded to our questionnaires and surveys to construct what I believe is a very exciting action plan.

Professor Guy Brown, Head of Department
A world top-100 university
We're a world top-100 university renowned for the excellence, impact and distinctiveness of our research-led learning and teaching.