Andrew Stratton
MSc, BSc (Hons)
Department of Computer Science
Senior University Teacher
Industrial Liaison Officer
Knowledge Exchange and Entrepreneurship Co-Lead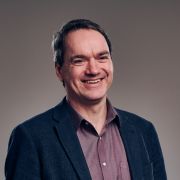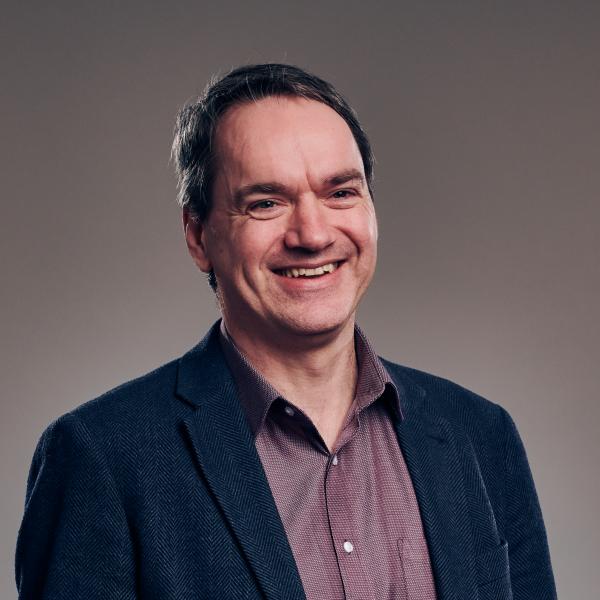 Profile

I am a Senior University Teacher in the Department of Computer Science working for the Institute of Coding. I lead the Student Enterprises work package at UoS, building on the Genesys Software Company experience for the benefit of other Universities, Industry and Students.

If you are a potential Student Entrepreneur, then please get in touch.

I have 12+ years experience as a University Lecturer/researcher in Software Engineering and Computer Science.

I also have 12+ years industry experience in mainly Java based Object Oriented Software Engineering including analysis, design, development, testing, research & development and mentoring.

I believe strongly in the relevance of industry practice for software development education.

I have worked as an academic University Teacher/Lecturer at the University of Sheffield, Sheffield Hallam University and the Open University. I have also been a Research Associate at Warwick University and Parallel Computing Support Officer at Cardiff University.
Qualifications

Postgraduate Certificate in Teaching and Learning in Higher Education (Fellow HEA), Sheffield Hallam University (2013-14)
Diploma in Literature and Creative Writing, Open University (2009-11).
MSc in Computer Science: New Generation Computing, Exeter University (1988-1989)
Polytechnic Graduate Diploma in Computer Studies (BSc Hons. equivalent), Leicester Polytechnic (1987-1988)
HND Computer Studies (6 credits), Portsmouth Polytechnic (1985-1987)
Research interests

My research is focused around the Quando toolset, which offers Visual End User Development for non programmers. This was initially co-designed with museum staff for creating digital interactive exhibits without needing programming skills.
Publications

Chapters

Conference proceedings papers
Professional activities and memberships

Conferences

Co-editor for 'Projects in the Computing Curriculum' - Proceedings of the Project 98 Workshop, Sheffield 1998
Chair for Human Computer Interaction 1998
Co-organiser Human Computer Interaction 1997
Industry experience and skills

I have worked for 12+ years in industry, with roles including:

IT Director - for a startup that didn't
Project Manager
Technical Architect
Performance Architect
Java Technical Architect
Java Performance Team Leader
Team Leader/Designer
Senior Java Developer
Real time software developer

Since I spent 10+ years as a contractor, I have worked for many companies, including:

IBM and IBM at ASDA, Leeds
IBM at Barclaycard, Northampton
BG Technology - Gas Research & Development Centre, Loughborough
BT Data and Information Services, Leeds
CSE Servelec, Sheffield
RACAL COMSEC Ltd., Salisbury
HPI, Salisbury/Sheffield
Resolution IT Services, Leeds
SoftwareAG (UK) Ltd., Derby
OCLC Pica, Sheffield
Breathe.net, London
i2 Technologies, Nottingham

Some of the projects I worked on have become 'antiques' before their time:

The Asda Home Shopping CD. They sent a new CD out their customers every time they needed to update the software.
An automatic web page to WML/WAP mobile application (for the 'Matrix' phone). It was so slow, even I didn't use it - and it was free for me...
A real time voice encryption/decryption system using two Z80 processors sharing 2K of RAM - one just wasn't fast enough. I think they sold a few.
I happily claim professional skill in Java, Node JS, Html 5, CSS, Golang, Python, MongoDB, CouchDB.
I will not admit to having any skill in PHP or SQL.