Professor Guy Brown
BSc(Hons), PhD, MEd
Department of Computer Science
Professor of Computer Science
Interim Director of the Centre for Machine Intelligence
Member of the Speech and Hearing (SpandH) research group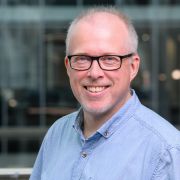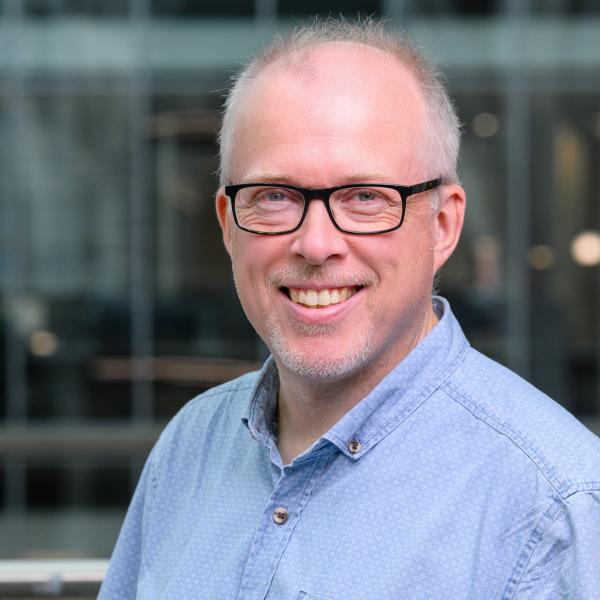 Profile

Professor Brown obtained a BSc (Hons) Applied Science from Sheffield City Polytechnic in 1984 and a PhD in Computer Science from the University of Sheffield in 1992. He was appointed to a lectureship in the Department of Computer Science, University of Sheffield in 1992.

He also obtained the MEd in Teaching and Learning from the University of Sheffield in 1997. He has held visiting appointments at LIMSI-CNRS (France), Ohio State University (USA), Helsinki University of Technology (Finland) and ATR (Japan).

He was appointed to a Chair of Computer Science in 2013. He is currently Head of Department.
Research interests

Professor Brown's main research interest is Computational Auditory Scene Analysis (CASA), which aims to build machine systems that mimic the ability of human listeners to segregate complex mixtures of sound.

He also has interests in noise-robust and reverberation-robust automatic speech recognition, models of auditory function in normal and impaired hearing, binaural modelling and the phonetics of overlapping speech. A recent interest is the application of CASA technology in mobile robot platforms.

He is the co-editor (with DeLiang Wang) of Computational auditory scene analysis: Principles, Algorithms, and Applications (IEEE Press/Wiley-Interscience).
Publications

Show: Featured publications All publications

Featured publications

Journal articles

Conference proceedings papers

All publications

Books

Journal articles

Chapters

Conference proceedings papers

Exhibitions

Posters

Preprints
Grants

Current grants

SOMNUS: Sleep disOrder MoNitoring by Unobtrusive Sensors, Innovate UK, 07/2021 - 08/2023, £120,228, as PI

Previous grants

Monitoring sleep disordered breathing of long-Covid patients at home using acoustic AI Technology, Research England, 01/2022 - 07/2022, £71,222, as Co-PI
Making Elektra, Research England, 02/2021 - 04/2021, £6,236, as PI
Brahms: Breathing Resistance Assessment via Home Monitoring of Sleep, Innovate UK, 06/2019 - 02/2021, £109,600, as PI
MAI: Musical Artificial Intelligence, HEFCE, 02/2019 - 05/2020, £53,408, as PI
Insitute of Coding, HEFCE, 11/2017 - 03/2020, £957,000, as Co-PI
Studentship, Passion 4 Life, 10/2017 - 09/2020, as PI
Passion for Life, InnovateUK, 04/2015 - 06/2017, £149,280, as PI
Meeting the challenge of simultaneous talk for cochlear implant users, AHRC, 03/2014 - 03/2015, £69,339, as Co-PI
Two!Ears, EC - FP7, 12/2013 - 11/2016, £267,134, as PI
Automatic Testing of Natural User Interfaces, Microsoft Research Ltd., 06/2013 - 12/2017, £15,625, as Co-PI
A computational model of speech recognition in hearing impaired listeners based on missing feature theory, RNID, 10/2007 - 09/2010, £68,951, as PI
Phonetic design of overlapping speech in talk-in-interaction: A cross-linguistic study, AHRC, 01/2009 - 06/2012, £169,652, as Co-PI
Perceptual constancy in real-room listening by humans and machines, EPSRC, 10/2008 - 04/2012, £121,515, as PI
S2S: Sound to Sense, EC - FP6, 05/2007 - 04/2011, £168,923, as PI
Studentship, QINETIQ, 10/2004 - 09/2007, £38,427, as PI
Studentship, Defence and Science Technology Laboratory, 10/2000 - 09/2003, £4,200, as PI
Professional activities and memberships

Member of the Speech and Hearing research group
Recipient of a University of Sheffield Senate Award for Sustained Excellence in Learning and Teaching, 2014.
Recipient (with Dr Gordon Fraser) of a Microsoft Software Engineering Innovation Foundation Award in 2013.
Guest editor of the IEEE Transactions on Audio, Speech and Language Processing special issue on blind signal processing for speech and audio applications, 2007.