The Speech and Hearing Research Group is concerned with computational modelling of auditory and speech perception in humans and machines; robustness in speech recognition and large vocabulary speech recognition systems and their applications.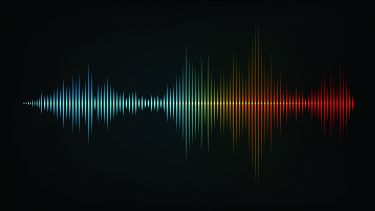 Off
The Speech and Hearing Research Group (SpandH) was established in 1986. Since then, it has gained an international reputation for research in the fields of computational hearing, speech perception, speech technology and its applications.
Research areas
Computational modelling of auditory and speech perception in humans and machines
Robustness in speech recognition
Large vocabulary speech recognition systems and their applications
Healthcare applications of speech technology
Impact
Researchers in the Speech and Hearing group are investigating ways of using audio and speech technology to improve the physical and mental wellbeing of people. Discover the impact they are having.
Core members
Academic staff
Prof. Thomas Hain (research group head)
Prof. Jon Barker
Prof. Guy Brown
Dr. Heidi Christensen
Prof. Phil Green
Dr Stefan Goetze
Dr. Yoshi Gotoh
Prof. Roger K. Moore
Dr Anton Ragni
Research associates
Dr Rehan Ahmed
Dr Madina Hasan
Dr Qiang Huang
Dr Alfredo Esquivel Jaramillo
Dr Ning Ma
Dr Bahman Mirheidari
Dr Hardik Sailor
KTP associates
Mr Hector Romero (Machine Learning and Sensor Integration Engineer)
Protima Nomo Sudro (Speech and Deep Learning Researcher)
Research students

Supervisor Thomas Hain

Mingjie Chen 
Anna Ollerenshaw 
Jose A Lopez Saenz 
Yanpei Shi
Chenhao Wu 
Elaf Islam 
William Ravenscroft

Supervisor Jon Barker

Jack Deadman 
Gerado Roa Dabike 
Jisi Zhang

Supervisor Guy Brown

Thomas White 
Hector Romero Ramirez
Dimitrios Pappas (at CITY College in Greece)

Supervisor Heidi Christensen

Lubna Alhinti 
Zhengjun Yue (second supervisor Jon Barker)
Fatimah Alzahrani (second supervisor Steve Maddock)
Dalia Attas
Megan Thomas

Supervisor Yoshi Gotoh

Atiqah Izzati Masrani 
Rabab Algadhy (Second supervisor Steve Maddock)
Abdulaziz Alrashidi 

Supervisor Roger Moore

Manal Linjawi 
Hussain Yusufali
Henry Jackson
Benjamin Hawker
Luc Caspar 
Bader Matar F Alotaibi
Dina Al-Hammadi
Lucy Skidmore
Edon Mustafa (SEERC)

Previous members

Dr Salil Deena (AI Lab Mauritius)
Dr Rasa Lileikyte
Dr Erfan  Loweimi (University of Edinburgh)
Dr Raymond Ng (Signalmedia)
Dr Inigo Casanueava (PolyAI, Cambridge)
Dr JJ Atria
Dr Jose Gonzalez (University of Granada)
Dr Sarah Creer (SCHARR, University of Sheffield)
Dr Robin Hofe (Luxembourg)
Flagship institutes
The University's four flagship institutes bring together our key strengths to tackle global issues, turning interdisciplinary and translational research into real-world solutions.