We work together with organisations large and small. Our world-leading research expertise helps find novel solutions to real-world problems and can bring commercial success.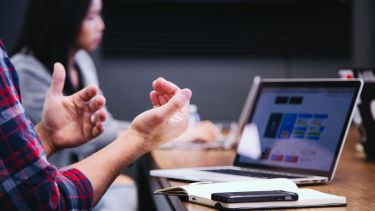 Off
What we offer 
A proven track record of research with a wide range of organisations
World-class research expertise, from blue-sky thinking to applied research
A dedicated team of professionals able to assess your business needs
Excellent graduates
Testing and analysis using state-of-the-art equipment and facilities
An unbiased knowledge-based partner
Contact us
If you are interested in research collaboration please email com-reshub@sheffield.ac.uk
Our undergraduate and postgraduate taught students undertake a number of projects during their studies. These include the dissertation and group projects. We welcome projects which are proposed and supervised by members of industry. If you are interested in working with our students then please email dcs@sheffield.ac.uk. Discover the benefits of working with our students. 
If you would like to offer our undergraduate students a placement year then the Faculty Year in Industry Team can help you.
A global reputation
Sheffield is a research university with a global reputation for excellence. We're a member of the Russell Group: one of the 24 leading UK universities for research and teaching.