The Department of Geography enjoys excellent rates of success in securing PhD funding for high quality applicants.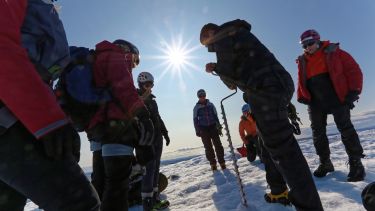 The deadline for scholarship applications for PhD study in the department of Geography is January 13th 2023. See how to apply for further details.
---
Applications are now open for the following applicant-led scholarships.
White Rose ESRC DTP Open Competition Scholarships
White Rose ESRC DTP AQM Open Competition Scholarships
WRoCAH AHRC DTP Open Competition Scholarships
For further information on the White Rose and WRoCAH opportunities, see the Faculty of Social Sciences page 'Funding your PhD'.
For all of the above, please contact a member of Geography staff to discuss your project idea and to confirm your eligibility for a specific scholarship opportunity before you apply. All above opportunities require applicants to submit an independent research proposal and department staff will be pleased to offer proposal development advice.
---
The following funding competitions are now open for defined projects (see individual linked pages for further information). Do not submit a research proposal when applying for these projects, but do contact relevant staff for application advice.
ACCE NERC DTP Scholarships (applications are sought for two projects led by Geography; see this page for details, including how to apply)
---
We anticipate further announcements of scholarship funding for projects in the following areas, subject to availability. Please check back regularly for updates.
· WRoCAH (AHRC) Collaborative Doctoral Awards
· EPSRC Institute for Sustainable Food Scholarships
· EPSRC Project-led Scholarships (Geography)