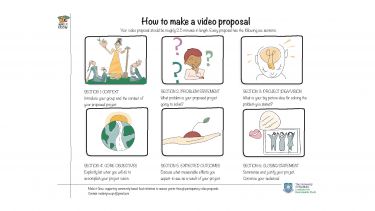 Off
The full example helpsheet from Make it Grow, pictured above, can be downloaded here [PDF].
---
Facilitation Toolkit: supporting community groups to build capacity and create video proposals [PDF]
This Handbook and Toolkit has been created through the experience of supporting our participants to co-create video proposals, via remote, online communication platforms. The purpose is to provide resources for facilitators who would like to organise community workshops to support CBOs, to build video-making capacity and to co-create video proposals
---
Helpsheets
---
Existing Research Papers on Video Proposals
Study with us
Join an international community of geographers and help tackle the biggest issues in our changing world.