An overview of how an academic year is structured at the University of Sheffield.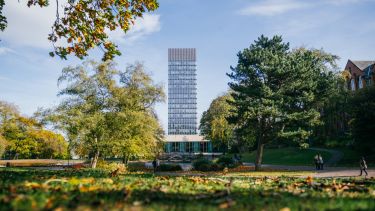 Period of study at Sheffield
You can spend a semester or a year studying at Sheffield, earning credits to transfer back to your home university.
We strongly encourage you to attend Sheffield for a full academic year. You will learn more and your experience of living and studying in the UK will be richer.
If you can't spend a whole year away from home, you can apply for the Autumn or the Spring semester only, and still have a very rewarding experience.
Typical semester dates
Autumn Semester - September to February
Full Year - September to June
Spring Semester - February to June
Reverse Full Year (February to January) - only open to applicants from non EU universities
View current and future semester dates
December finish for the Autumn Semester - applicants from non EU universities only
Some students find that the Autumn (fall) semester here overlaps with the following semester at their home institution. We can consider you for a December finish in this scenario.
The following departments do not allow December finish, so if this will affect you please consider attending in the Spring semester instead:
Aerospace Engineering
Chemistry
Computer Science
East Asian Studies (language courses only)
Management School
Molecular Biology and Biotechnology
Psychology
To be offered a December finish, your home university must nominate you for a December finish and you must choose that option when you apply. This way you will also be considered for a shorter accommodation contract when applying for University of Sheffield accommodation.
When you arrive at Sheffield, after registration you will need to contact the department(s) who teach you and liaise between them and your home university for you to be able to sit your exams at your home university. Do this as soon as possible after the start of term, as it can take time to arrange and late requests can be refused. 
Reverse Full Year - applicants from non EU universities only
Some students study a Reverse Full Year at Sheffield, in order for the year to fit in with their home institution's academic year structure. A Reverse Full Year involves studying at Sheffield for a Spring Semester (February - June) followed by an Autumn semester (September - January), with the UK Summer Holiday occurring between the two semesters.
If this is what you wish to do, your home university should nominate you for a Reverse Full Year, and you should choose that option when applying. Please note your Autumn semester modules will be conditionally approved when you apply and you will be asked to reconfirm your Autumn semester modules at the end of the Spring semester.
A global reputation
Sheffield is a research university with a global reputation for excellence. We're a member of the Russell Group: one of the 24 leading UK universities for research and teaching.