There are are funding opportunities available for your time studying abroad.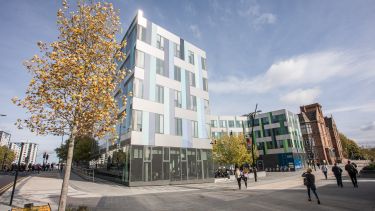 Students from European partner universities
We recommend you speak to your home university about your eligibility to for the Erasmus+ grant.
---
External funding
There are some external scholarships and awards available for inbound students coming to study at Sheffield. You should contact your Study Abroad or International Office at your home university to find out if there are any scholarships or grants that you can apply for. You should also consult your government website as they may provide other funding opportunities.
Gilman International Scholarship (US partners and direct enrolment)
This is only open to US students. Undergraduate students who are receiving federal Pell Grant at 2-year or 4-year colleges or universities are eligible to apply. More information on the Gilman Scholarship
The BUTEX Scholarship
Each year BUTEX awards a number of scholarships to students studying abroad for a semester or a whole academic year, and students undertaking a work/internship/traineeship placement of varying lengths of time.
BUTEX scholarships are based on a calendar year and not the academic year. Students that have a placement that will take place across two calendar years will be able to apply in each year, but please note individuals can only win a BUTEX scholarship once.
The value of each scholarship is £500. This will be paid to the winners once they have arrived and registered at their host university, or confirmation of a placement already completed has been received. More information on the BUTEX Scholarship
A world top-100 university
We're a world top-100 university renowned for the excellence, impact and distinctiveness of our research-led learning and teaching.