The GTIMC includes a new state-of-the-art GMP manufacturing facility that will support gene therapy projects emerging from UK universities.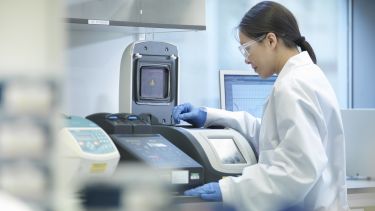 The facility will utilise highly efficient processes to manufacture clinical grade AAVs and provide all the necessary quality assurance, regulatory certification and governance. The facility will provide clinical grade material for human trials at Advanced Therapies Treatment Centres and NHS trusts within the GTIMC and the Gene Therapy Innovation Hubs network. 
The new facility will be constructed at the University of Sheffield's innovation district near to the Advanced Manufacturing Research Centre (AMRC)
Timeline on construction:
Start of construction: 4 October 2021
Completion date: 17 July 2022
---
Partner with us
We are proud to work in collaboration with a number of charities, global institutes and leading global organisations and seek new and exciting opportunities to further enhance our translational research.
By working together we believe we can find novel solutions to the biggest rare disease challenges and help to change lives.
To work with us contact Prof. Mimoun Azzouz