We have a range of tours available to enjoy alongside the conference, both paid and free of charge. Chargeable tours can be booked as an optional extra through the online store and free of charge trips can be booked at the conference venue.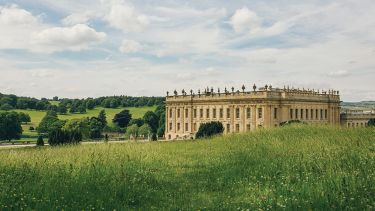 Beth Shalom, National Holocaust Museum 
We will be travelling to the museum by coach and taking lunch in the onsite café. Afterwards, there will be a tour of the exhibition and a video testimony or an 'in person' talk by a holocaust survivor.
The cost of this tour is £15 and can be booked through the online store.
---
Chatsworth House   
Chatsworth is home to the Duke and Duchess of Devonshire, and has been passed down through 16 generations of the Cavendish family. 
Marvel at the opulent wonder of the house and gardens and discover how the family have shaped the history of the house and collection that you see today.
We will travel into Derbyshire by coach and have a packed lunch at the house when we arrive.
Cost of the tour is £25 and is bookable through the online store.
---
Sheffield's Industrial History 
Join a guide from Sheffield Industrial Museums Trust who will talk you through the history of steel in Sheffield with a visit to Abbeydale Industrial Hamlet. 
Surrounded by beautiful woodland, Abbeydale features a working water wheel and a 19th century furnace where the very first steel was forged. 
We will also visit Kelham Island Industrial Museum on this tour.
Bookable through the online store, the total cost of this trip is £18.
---
Sheffield: Home of Football
Led by one of the Christian Chaplaincy team here at the University of Sheffield, this app-based tour is free of charge and a must for any football lover! 
The app uses historic images showing Sheffield in the 1850s and today. You will be transported back to the Victorian era when the world's first football club started in Sheffield.
There will also be stories of the first ever football derby, the world's oldest football cup, the first floodlit game at Bramall Lane and the ancient football grounds where the games were played, many of which are now long gone.
---
Walk in the Peak District
Take a gentle walk to appreciate some of the magnificent views of Sheffield and the Peak District. Explorations will be followed by afternoon tea at the National Trust tea rooms on the Longshaw Estate. 
The tour is free of charge.
A world top-100 university
We're a world top-100 university renowned for the excellence, impact and distinctiveness of our research-led learning and teaching.